Hill College Welding Instructor David Frederick receives Lifetime Achievement Award
  Jessyca Brown
  Wednesday, August 2, 2023 9:44 AM
  Academics
Cleburne, TX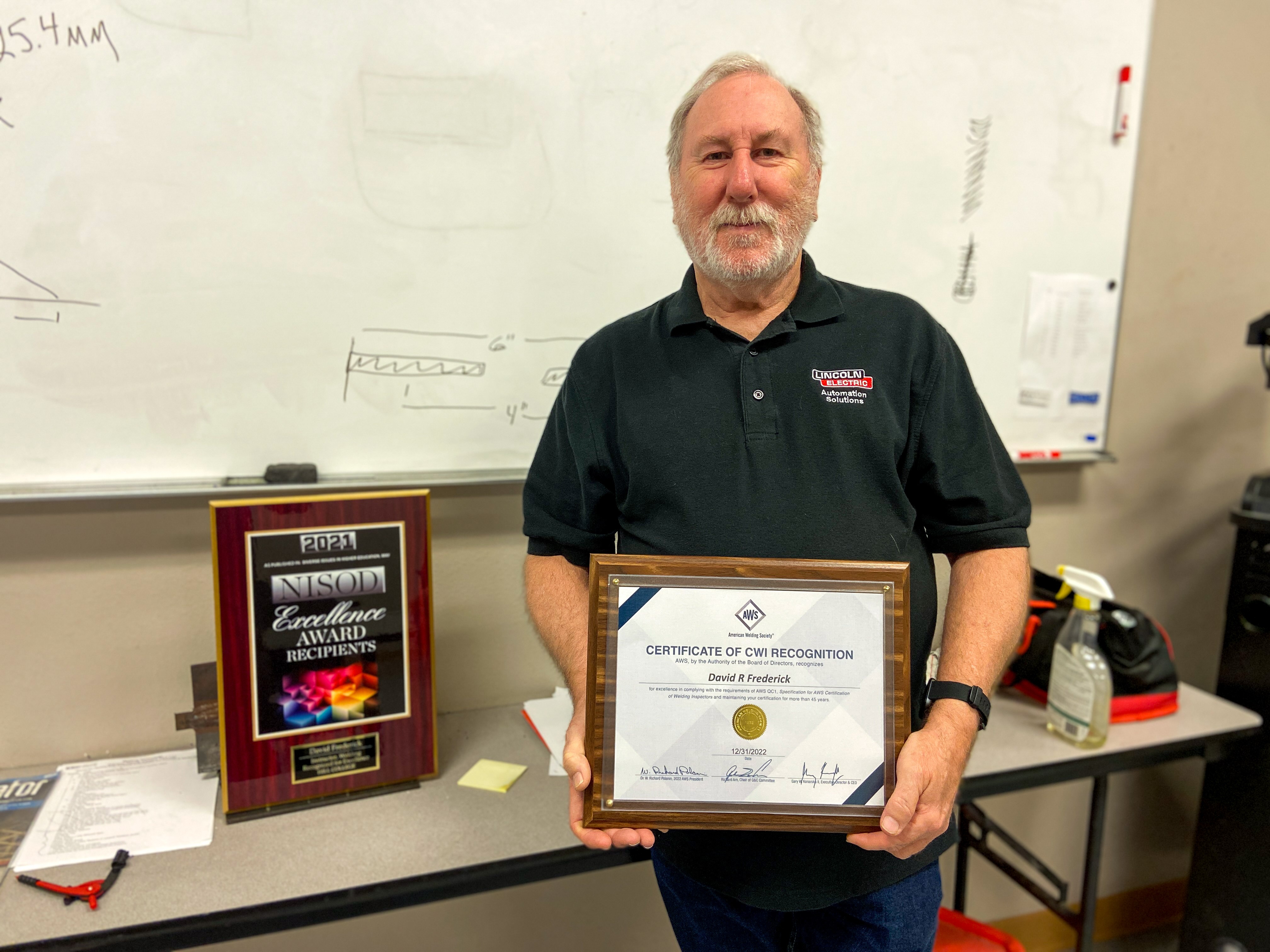 David Frederick, a Hill College welding instructor, has received the Certified Welding Inspector (CWI) Lifetime Achievement Award from the American Welding Society (AWS).
The AWS Certified Welding Inspector Lifetime Achievement Award recognizes individuals for a career of dedicated service, leadership, accomplishments, mentorship, and contributions to enhance the welding profession and the advancement of welding technology.
Frederick has been in the welding industry for over 45 years and has been an instructor at Hill College for over 21 years. He began his career at Brown & Root Inc. in 1976 and then moved to a position at a power plant in Glen Rose, Texas, in 1978. He received his CWI certification in 1986 and continued to further his education and professional experience in quality control, quality assurance, and quality engineering. He then went on to work at Greenbriar Industries and Gunderson Southwest before joining the staff at Hill College.
Frederick began his career at Hill College as an instructor and later received his associate degree in welding technology in 2013. He then started teaching full-time at the college and remains an instructor of the program who enjoys working with students and furthering the trade of welding.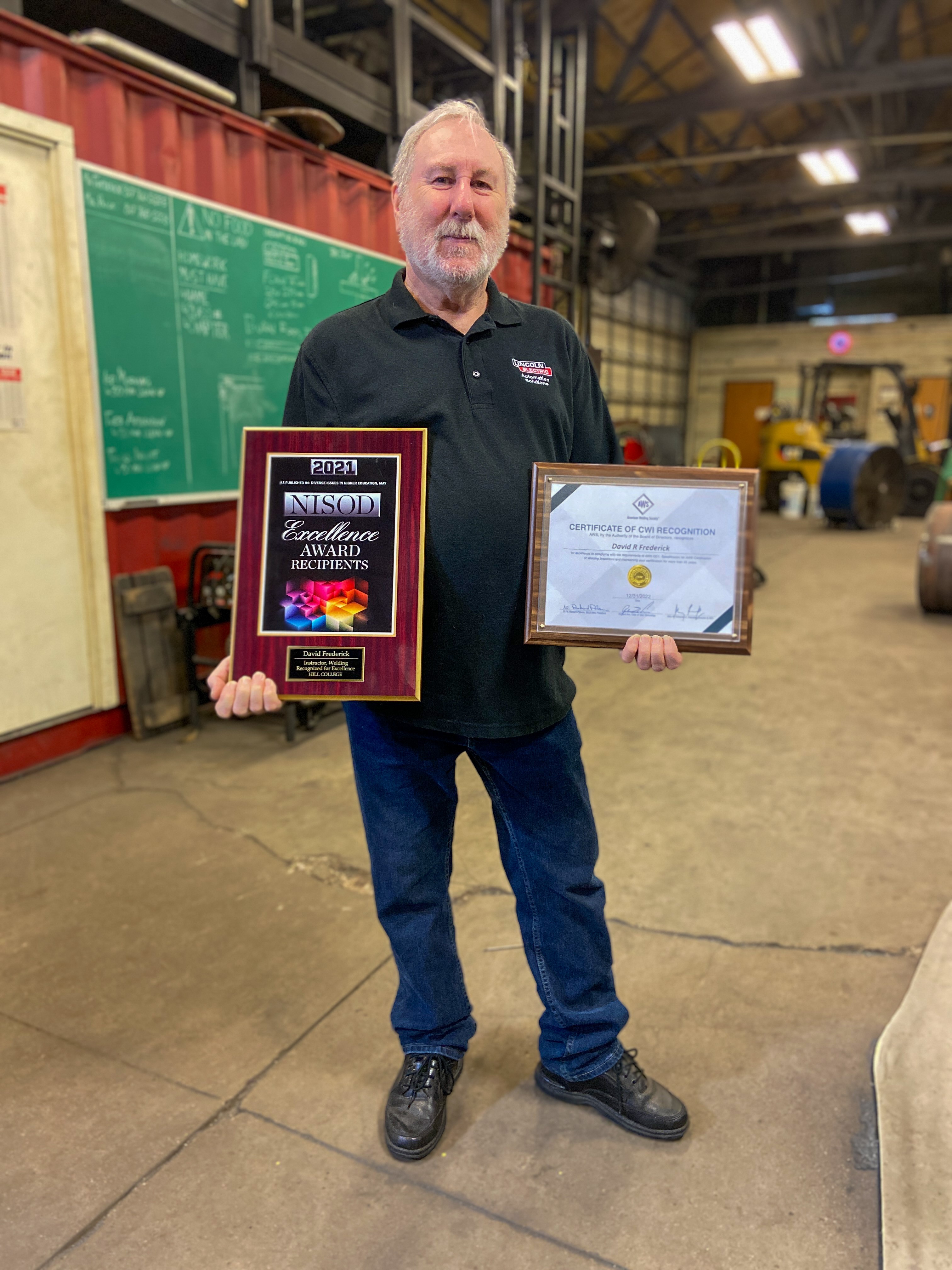 "I am very grateful for this award and the staff and students at Hill College. I have been fortunate enough to have a rewarding career and look forward to helping the students at Hill College reach their goals," said David Frederick. "I would also like to thank the Dean of Instruction of Business & Industry, Brian Bennett, for his support and leadership."
There is still time to register for the Hill College Welding Program for the fall 2023 semester.
For students recently or currently enrolled in classes, no application is needed. Simply register online via the student portal or schedule an appointment with your academic advisor at your local campus by emailing advising@hillcollege.edu. New students should complete an application to get started.
For more information on the Welding Program, visit www.hillcollege.edu/bandi. Financial aid is available; email finaid@hillcollege.edu for information.