Hill College rodeo teams place fifth in first event of the season
  Jessyca Brown
  Thursday, September 28, 2023 8:29 AM
  Athletics
Hillsboro, TX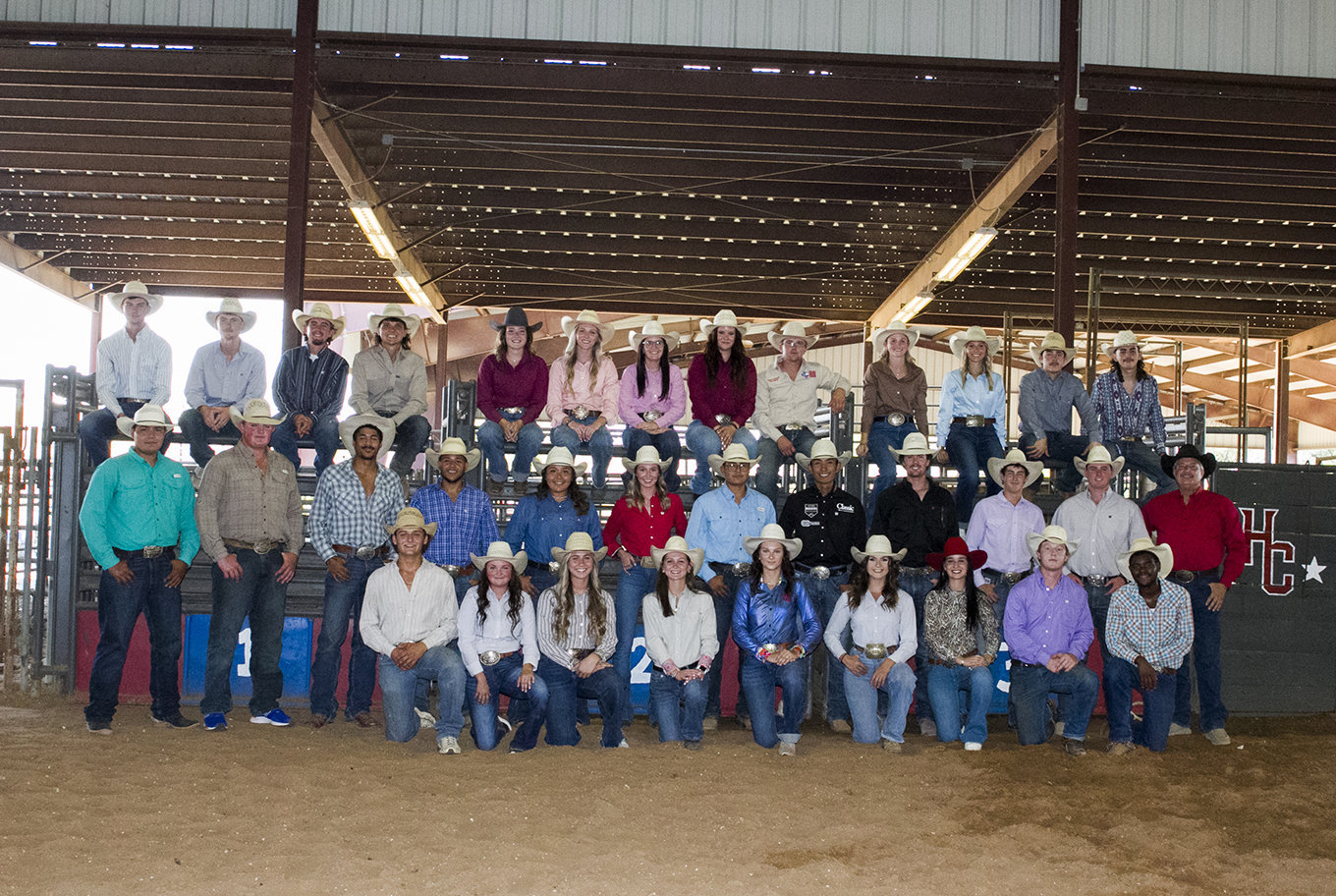 Both the Hill College men's and women's rodeo teams finished fifth in their first action of the 2023-2024 school year Sept. 22-23 at the Panola College Rodeo held at the Bar None Cowboy Church in Tatum.
Hill College Rodeo Coach Paul Brown said an overall tough draw seemed to torment both teams, but he knows they will bounce back as the young season continues.
Kalli McCall (sophomore from Lufkin) started the year off right winning second in the barrel racing competition with a time of 16.02 seconds.
"She [McCall] is on her way to becoming the 2023 WPRA Rookie of the Year in barrel racing," Brown said.
Freshman Sam Shofner (Jasper) and partner Cole Pugh (Sam Houston State University) ended up winning third in team roping with a 6.9-second run, while sophomore JB Collins (Rosenburg) and partner Garret Curry (Panola) placed sixth in with a time of 7.7 seconds. Also getting a piece of the team roping action were sophomore Todd Sells (Arizona) and partner Cash Shivers (WCJC) who placed seventh with a time of 8.6 seconds.
Sophomore Cade Fedor (Grandview) threw his steer in 4.8 seconds – splitting third in the steer wrestling; and sophomore Coy Hebert (Louisiana) got by a nasty bronc with a score 71 leaving him in sixth place.
The team will be traveling to Uvalde on Oct. 5-7 for the SWTJC NIRA rodeo.
DID YOU KNOW?
The Hill College Rodeo program has earned a total of nine National Championships – eight in bull riding, and one in calf roping. Also, there have been 10 National Reserve Champions.