Hill College sophomore forward earns national, regional 'Player of the Week' honors
  Jessyca Brown
  Tuesday, September 26, 2023 8:46 AM
  Athletics
Hillsboro, TX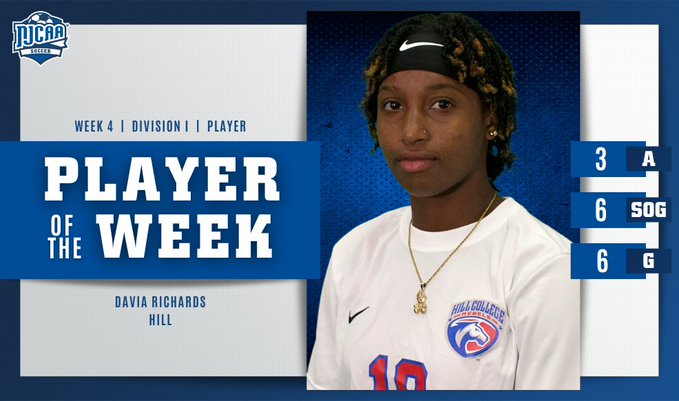 Hill College forward Davia Richards earned both national and regional "Player of the Week" honors for her dominant performances during Week 4 of the NJCAA Division I Women's Soccer season.
Richards, a sophomore from Jamaica, had six goals and three assists in Week 4 to help the Rebels improve to 4-2-2 (2-0 in conference) so far this season. These accomplishments also earned her NJCAA accolades as well as Region 5 recognition.
Overall, Richards has scored nine goals and recorded six assists this season, including one game-winning goal.