Hill College women's soccer team clinches ninth conference title in a row
  Jessyca Brown
  Monday, October 10, 2022 8:49 AM
  Athletics
Hillsboro, TX
Hill College's women's soccer team (12-0 overall, 5-0 conference), currently ranked No. 5 in the country, has officially clinched its ninth consecutive North Texas Junior College Athletic Conference (NTJCAC) conference title as the 2022 season is coming to an end.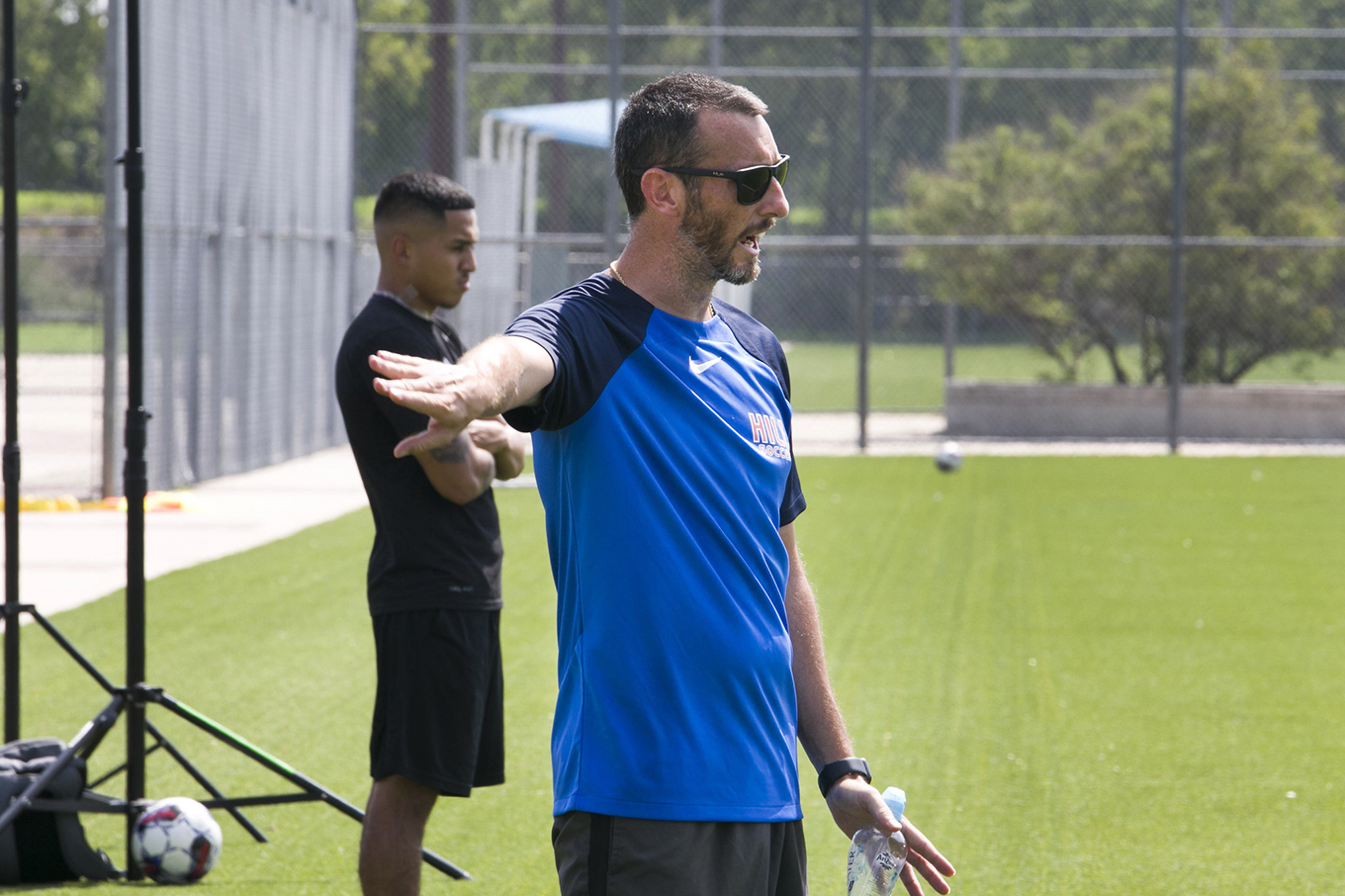 Head Coach Paul Davenport said – records aside – his student-athletes are laser-focused on returning to the national tournament this year. In fact, Hill College has participated in the national tournament twice in the past three years (2019 and 2021).
"This current group has combinations of each of the greatest teams we've put together," Davenport said. "They have the defensive unity of the 2017 group, ability to score goals like 2019, and the consistent effort of 2021."
This year's student-athletes are continuing to roll out mind-boggling stats. Currently, Hill College leads the region in scoring with 41 goals in only 11 games – including six shutouts.
Also, on the defensive side, Hill College has only given up 9 goals all season.
"I often told the players during preseason training camp that they really scared me in the most positive way," Davenport said. "We have had some really special teams in years past but, maybe due to unfortunate injuries or tough losses in key moments, we didn't quite reach the end goal we had hoped for. However, this team may be able to go really far as long as they stay together and put in the effort physically and mentally each day – so luck does not play a factor in their success."
Davenport said his team's continued dominance so far this season has been a collaborative effort, as someone different has made a key contributing goal, defensive play, etc. during each game.
"So far they [players] continue to scare me in the most positive way because they keep going forward and their potential continues to grow," Davenport added. "The team does a good job of seeing the big picture but is able to stay in the present taking each day as it comes and adapting when we need to."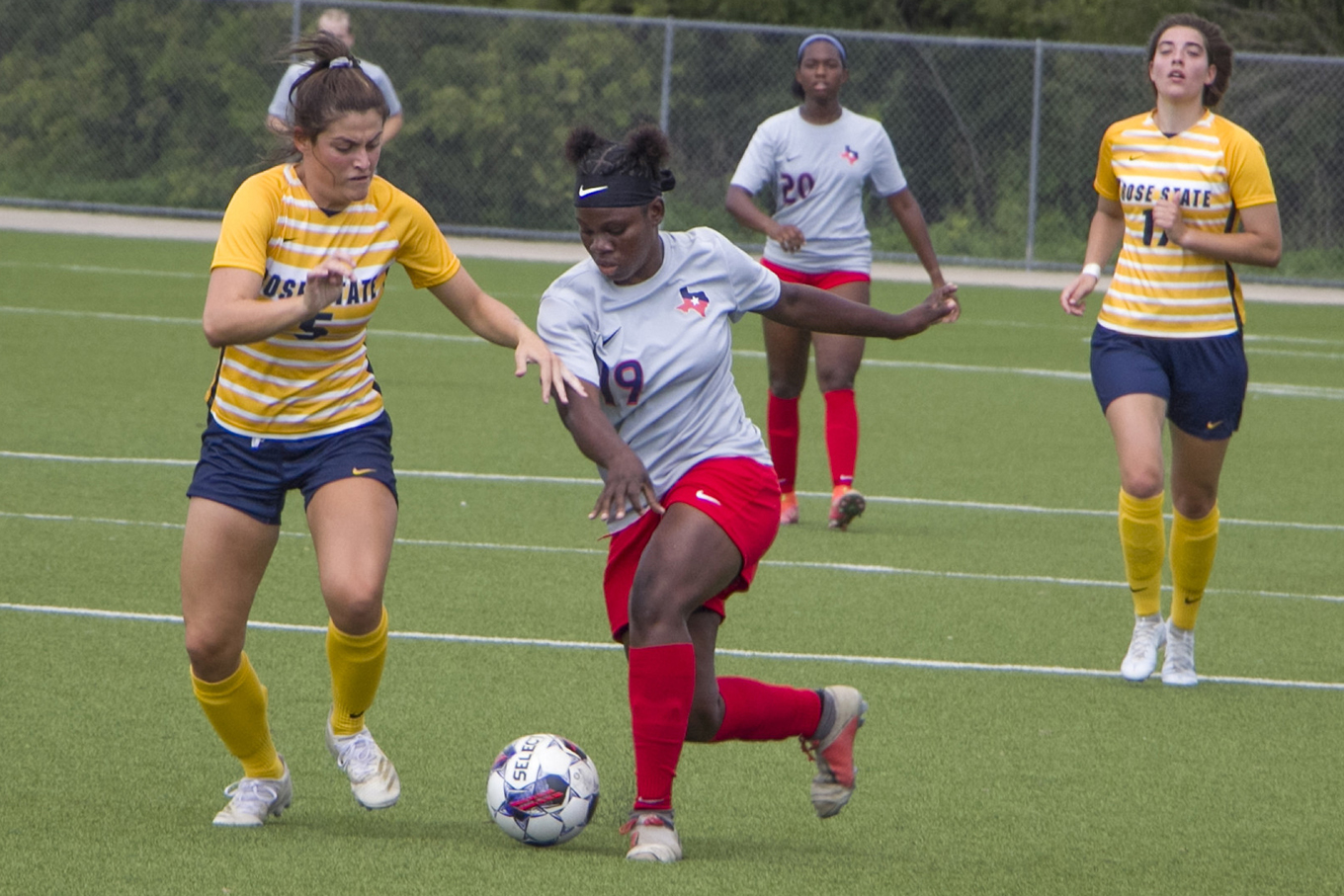 Leading Hill College's scoring arsenal are the tandem Jamaican duo of sophomore Christina Salmon and freshman Davia Richards. Salmon has scored a team-high 13 goals so far, including 3 assists. Richards has 7 goals and 9 assists.
"Both Salmon and Richards are part of the Jamaica U20 national team and actually both played for the top girl's high school team Excelsior in Kingston," Davenport said. "We were fortunate to consistently communicate to some coaches in Jamaica for a few years trying to provide Hill College as a new choice for their players – and it has paid off."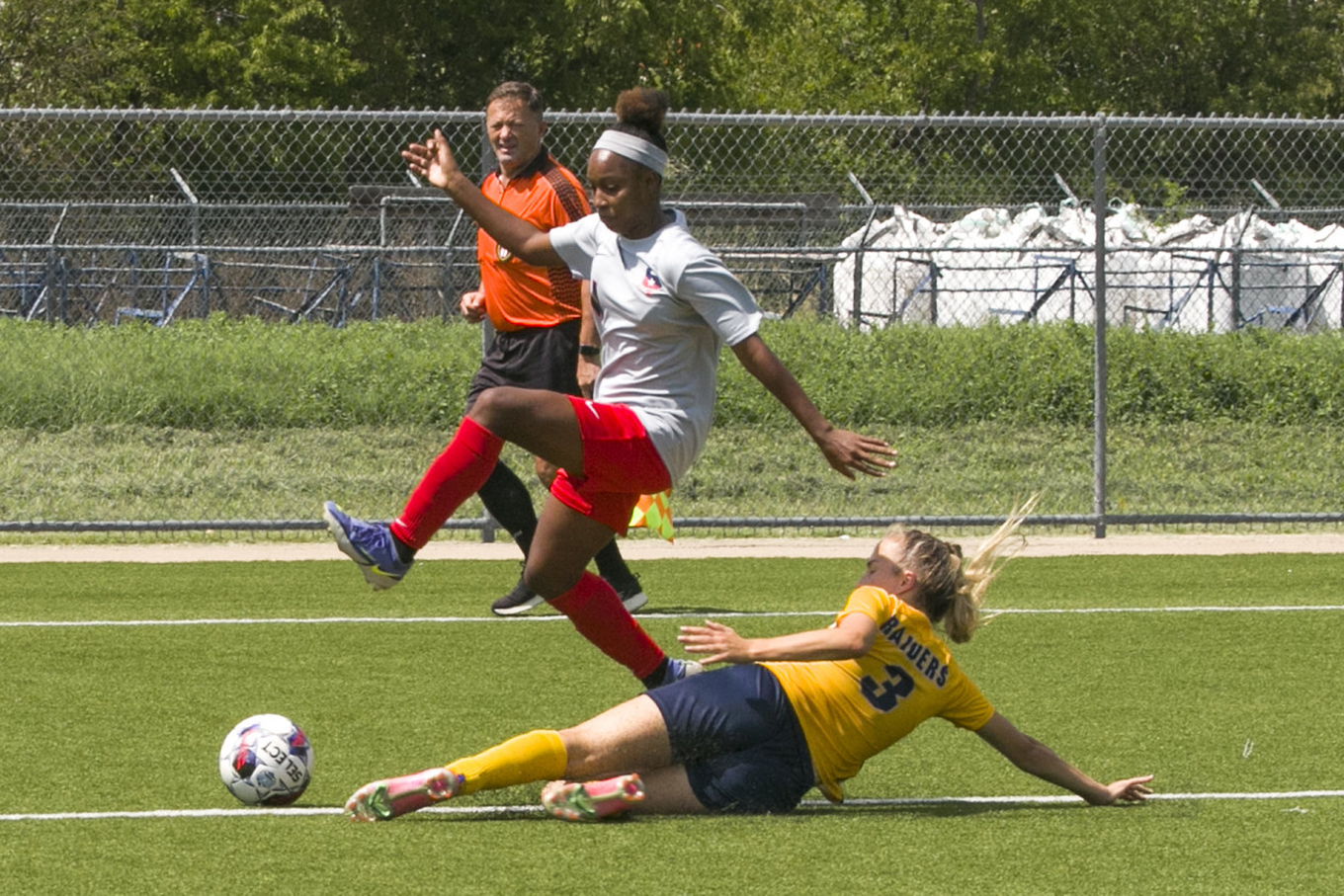 Other key contributors this season include sophomore Jami Anderson, who leads the team with 10 assists; and center backs Lili Meijia, Ella Brown and Libby Mayfield (who have conceded only 1 goal so far).
"We have been consistently dominant all season," Davenport said, "including against nationally-ranked teams."
As the regular season comes to an end, Davenport hopes the intensity his team has shown throughout the course of the year will continue into the playoffs. Although not official, Hill College is projected to face Ranger College in the regional championship game.
"It is always a challenge playing Ranger due to the physicality they play with each year, and they never make it easy in a one-game playoff scenario," Davenport said. "We hope to continue on after the 9th Region V Championship and will probably play the next consistent playoff opponent Tyler Junior College, who are perennial national champions and currently Ranked No. 2 in the country."
Davenport said it is also possible, regardless of the outcome of the game against Tyler Junior College, that Hill College could still qualify for Nationals based on its national ranking and strength of schedule. In this instance, some of the teams Hill College would potentially face include No. 4 Salt Lake Community College (Utah) and No. 9 Monroe College (New York).
For more information on the Hill College Women's Soccer program, please visit the team's website at https://www.hillcollege.edu/Athletics/Soccer-Women/W-Soccer.html.