July 1 application deadline for the Hill College Licensed Vocational Nursing program
  Jessyca Brown
  Thursday, May 18, 2023 12:39 PM
  Academics, Enrollment Management
Cleburne, TX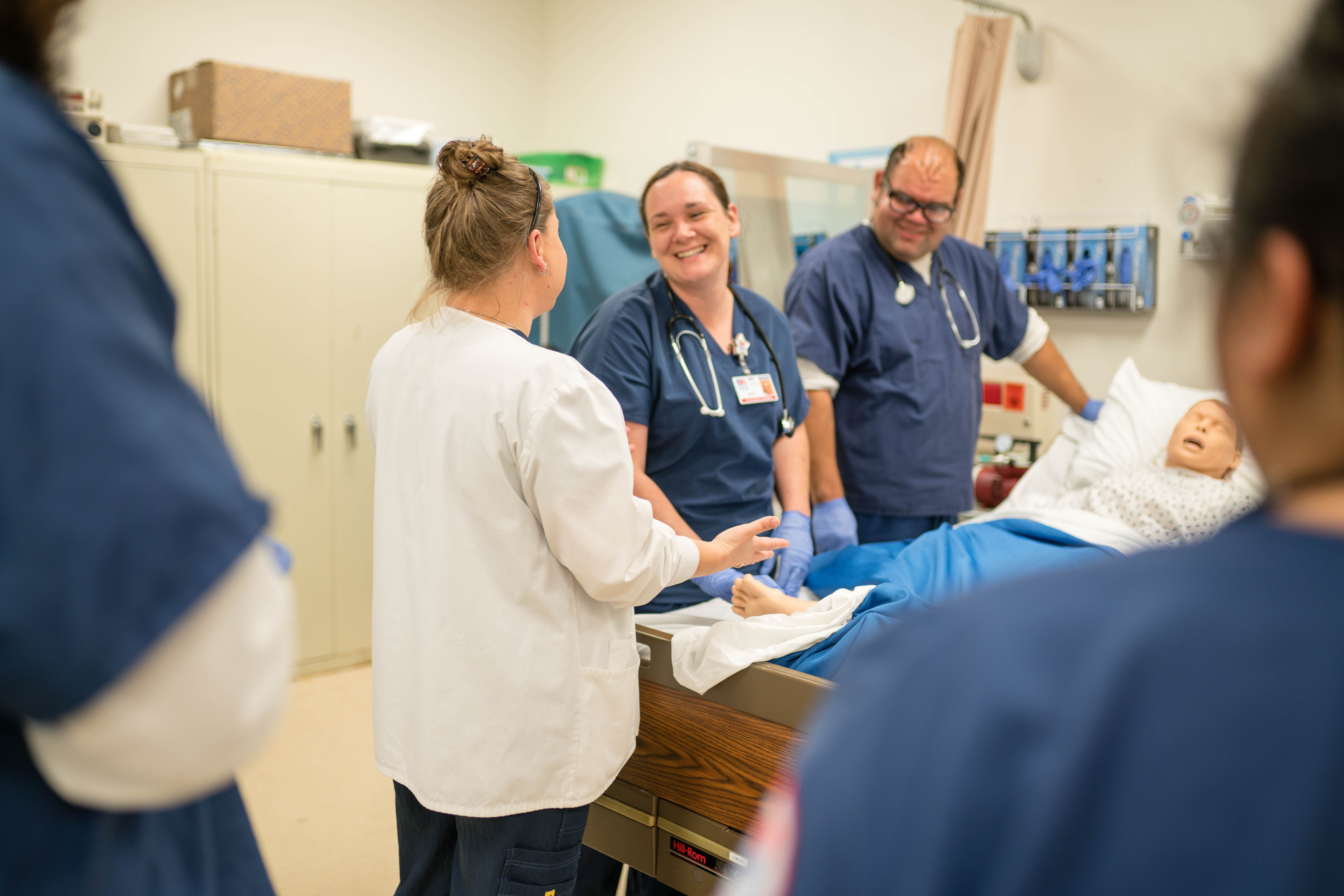 The Licensed Vocational Nursing (LVN) program at Hill College is currently accepting applications for the fall semester. The application deadline has been extended to July 1, 2023. Classes will take place at the Johnson County Campus beginning in August.
The LVN program is accredited by the Board of Nursing for the State of Texas and is a one-year, 47/48 credit-hour curriculum that offers quality education and training to students interested in the nursing profession with smaller class sizes, translating to more one-on-one time with instructors. The program prepares students with the skills and knowledge required to pass the National Council Licensure Examination in vocational nursing and has close relationships with local hospitals, which offers students hands-on experience with highly qualified professionals and an opportunity to create relationships with potential employers.
"The Hill College Vocational Nursing program strives to prepare students to be the best possible nurse in an accelerated one-year program. We offer a smaller program that allows greater opportunity for direct guidance for our students on their journey in advancing their careers. Our students have the opportunity to move on from the LVN program to an Associate Degree in Nursing (ADN) as well as a Bachelor of Science in nursing (BSN), or directly into the workplace upon completion," said Janis Grimland, Vocational Nursing Director at Hill College.
Students who are not already admitted to Hill College should apply for admission; contact admissions@hillcollege.edu or 817.760.5604 for more information.
All students interested in applying to the LVN program must complete a separate application for selection into the program. For information on how to apply, contact Vocational Nursing Director Janis Grimland at jgrimland@hillcollege.edu or 254.659.7927.
For more information on the nursing program or other Hill College health and public service programs, visit www.hillcollege.edu/hps.