Texas Heritage Museum Art Gallery showcases "Texas and France" paintings by Michael Odom through Oct. 24, Closing Reception Oct. 23
  Hill College
  Monday, October 14, 2019 10:15 AM
  Texas Heritage Museum
Hillsboro, TX
The Texas Heritage Museum recently opened a new exhibit in the Art Gallery space titled, "Texas and France," small landscape paintings by Michael Odom. "Texas and France" will be up through Oct. 24. A closing reception will be held Thursday, Oct. 23, 11:30 a.m.-1 p.m. 
Odom has been painting landscapes from his wanderings in France where he spends his summers and from his closer-to-home wanderings in the Dallas area. Odom is interested in the writings of Guy Debord and others on psychogeography. Debord defines psychogeography as the study of the precise laws and specific effects of the geographical environment, consciously organized or not, on the emotions and behavior of individuals. 
It has also been defined as "a total dissolution of boundaries between art and life." Another definition is the exploration of urban environments that emphasizes playfulness and "drifting." 
In this playful bent, the artist has purposefully not indicated which paintings were created in France and which in Texas. Similarities and differences can be analyzed by the viewers who can decide for themselves.
Odom is a Dallas artist who has recently retired from teaching as a professor of art from Texas A&M Commerce. Odom received his master's degree of fine arts from the Indiana State University in 1983. He and his wife, who is a writer, live part of the year in Magalas, France where they write and paint. 
Odom describes the beginning of his landscape paintings in France starting many years ago when he saw a beautiful moonrise over the Mediterranean. That year he decided to paint that scene along with his painting students, thus beginning the exploration of the emotional content of the landscape in Southern France which has become his second home. 
It is interesting to note that many of his paintings have no recognizable human landmarks to indicate a particular town or road, yet these landscapes speak of a specific tree or other natural object as an interesting character in the story of that day's ramble. 
Odom has also become an avid amateur researcher in the connections between North Texas and Southern France…especially as pertaining to oenology. 
Oenology (enology; ee-NOL-o-jee) is the science and study of wine and winemaking; distinct from viticulture, the agricultural endeavors of vine-growing and of grape-harvesting. The English word oenology derives from the word oinos, "wine" and the suffix –logia "study of" from the Ancient Greek language. An oenologist is an expert in the fields comprehended by the "Viticulture and Oenology" designation for oenology-training programs and research centers that include schooling, training, and education in the outdoor and indoor aspects of wine and the making of wine. 
The Texas Heritage Museum serves an active and successful role in the educational and service missions of Hill College; and brings increasing national and international prestige to Hill College. The Texas Heritage Museum is comprised of three divisions: Galleries & Collection, Historical Research Center, and the Hill College Press. Furthermore, on the front of the museum grounds is the Home of the Official Texas State Medal of Honor Memorial to Native-Born Texans. 
The Texas Heritage Museum's mission is "To explore Texas and Texans during wartime and how those experiences affect us today." This mission statement is divided into two parts. Part one of the mission states "To explore Texas and Texans during wartime…," and the Texas Heritage Museum showcases Texans in war. The second part of the mission states "…how those experiences affect us today," and the museum tries to concisely capture the visitors' experiences with its exhibits and programs. 
The Museum's hours of operation are Monday through Thursday, 8 a.m.-4:30 p.m. and Fridays 8 a.m.-4 p.m.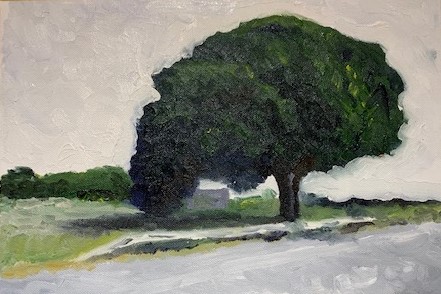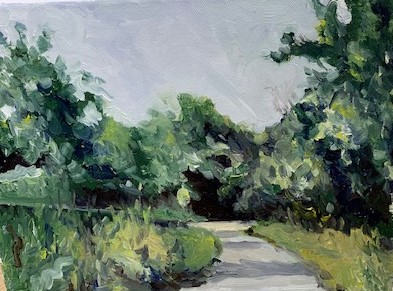 Two of Artist Michael Odom's paintings in the Texas Heritage Museum Art Gallery currently on display through Oct. 24.