Hill College alumni can benefit from TTU at Hill College program
  Jessyca Brown
  Friday, April 16, 2021 9:04 AM
  Academics
Hillsboro, TX
Alumni who received an associate's degree from Hill College and are interested in going back to school have the opportunity to earn a bachelor's degree without leaving home thanks to an ongoing partnership between the college and Texas Tech University (TTU).
The partnership, which began in 2016, allows current and former students to apply their completed Hill College credits toward a bachelor's degree from TTU. Because TTU at Hill College is located at the Johnson County Campus in Cleburne and most upper-level course work is offered online, alumni can easily obtain their four-year degree while working and living in Johnson County and the surrounding area.
"In general, a Hill College student transfers 60 to 80 hours and Texas Tech offers the remaining courses for completion of a bachelor's degree," TTU at Hill College Director Dr. Lewis Snell explained. "We work hard to ensure that the transition is seamless."
TTU at Hill College admission requirements include a minimum of 24 transferable hours and a 2.25 GPA. Although alumni are highly encouraged to maximize transfer hours and save on tuition by completing an associate's degree prior to transferring, Snell encourages anyone with college credits to reach out to an advisor at TTU at Hill College.
"Anyone who has earned college credit with Hill College or neighboring community college should make an appointment to visit with an advisor about eligibility requirements," Snell said. "We attempt to maximize the credit earned from Hill College and ensure that students have courses available to complete a bachelor's degree in a timely fashion."
Currently, 10 bachelor's degrees are offered through TTU at Hill College, seven of which are online. Degree offerings include applied leadership, political science, human sciences, technical communication, English, digital media and professional communication, university studies, early childhood and general studies.
"Among their program offerings, Texas Tech offers customizable degrees where a student can select three areas of concentration from over 25 options—the possible combinations are endless," said Hill College Director of Academic Advising and Success Center Noelle Barnes. "The ability to customize a degree at one time was taboo. It is now a benefit not only to those who are undecided or multi-taskers, but to those who are working professionals, as well."
Transfer scholarship opportunities are also available for those interested in pursuing a bachelor's degree through TTU at Hill College, including a $4,000 per year Presidential Transfer Scholarship and $3,000 per year Proven Achievers Scholarship.
"This allows our alumni ongoing opportunities to earn a bachelor's degree from a Tier-I institution without leaving home for a fraction of the cost," said Barnes.
Additional financial awards may be available through TTU's scholarship office, and final awards for the fall are based on transcripts received by July 31. Interested alumni should complete an admission application at www.applytexas.org, as well as the FAFSA at www.fafsa.ed.gov, to determine eligibility for financial awards.
Since 2016, eight bachelor's degree options have been added to TTU at Hill College, as well as a full-time academic advisor who splits time between the Johnson County Campus and Burleson Center. There are currently 43 students enrolled in TTU at Hill College degree programs, and the program will celebrate its largest graduating class this spring.
For more information, visit www.depts.ttu.edu/hillcollege/. For questions or to make an appointment with a TTU at Hill College advisor, call (254) 299-8324 or send an email to ttu.hillcollege@ttu.edu.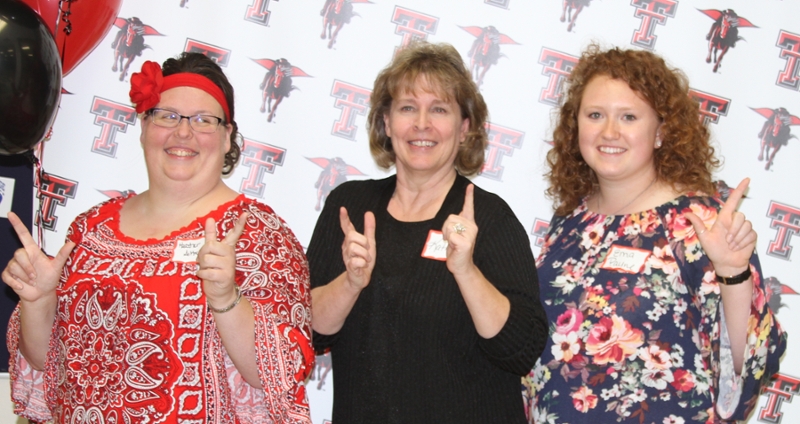 TTU Hill College's first graduates in 2018.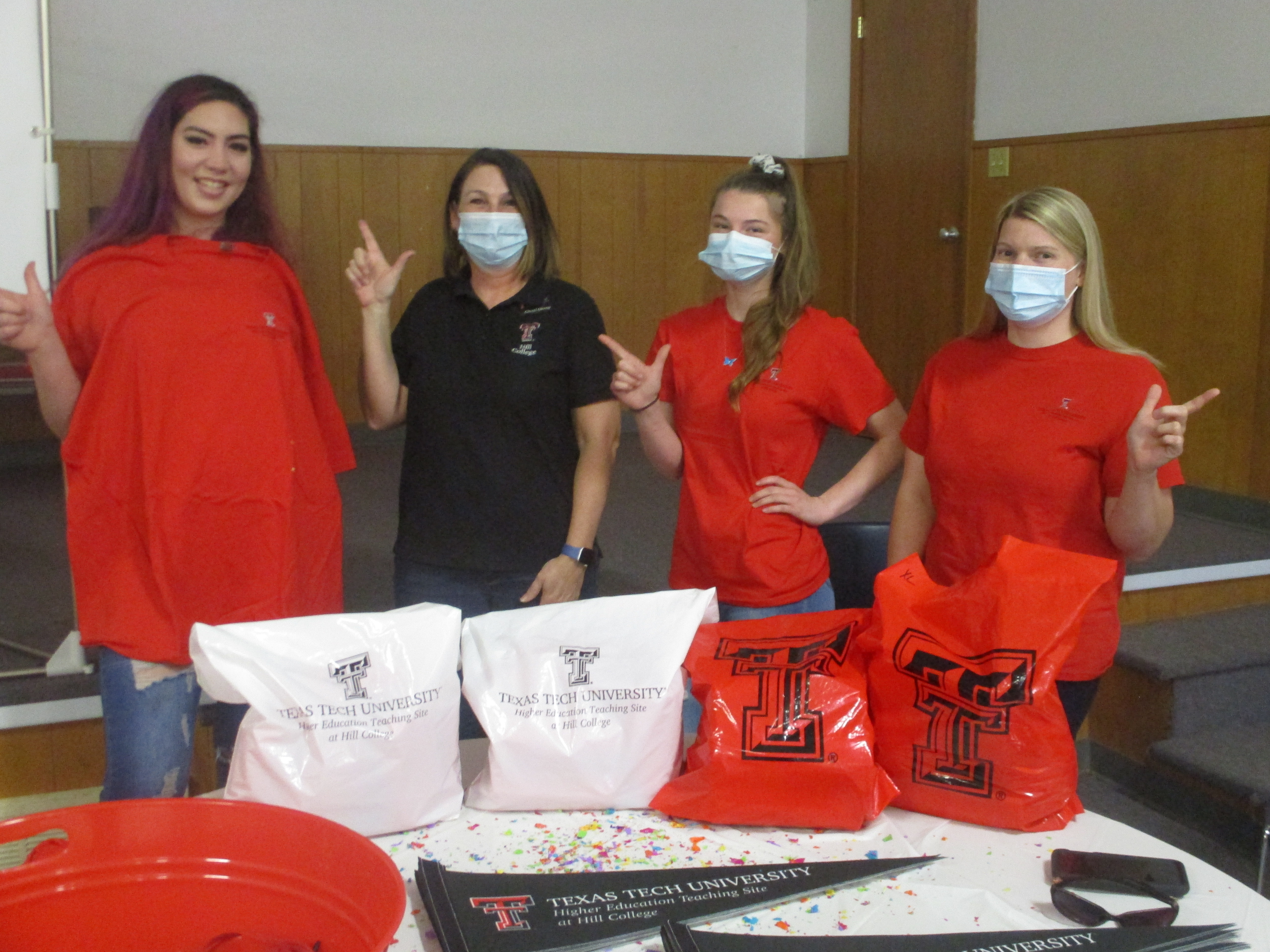 TTU Hill College Academic Advisor Cheryl Glosup (second from left) with Hill College students participating in the TTU Hill College program.