Hill College Century Club holds first meeting of the year
  Jessyca Brown
  Monday, October 10, 2022 8:45 AM
  Academics
Hillsboro, TX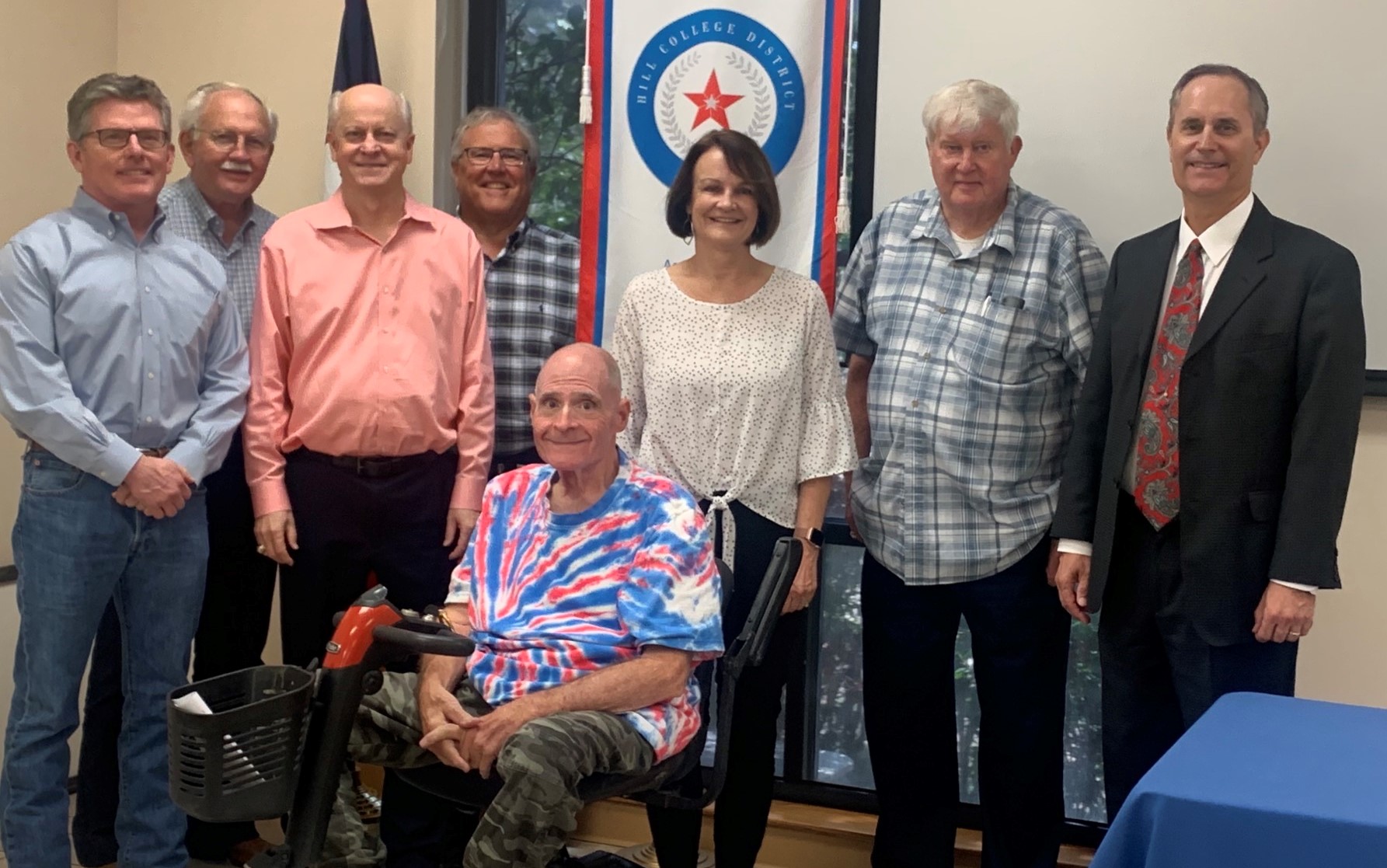 Last month, the executive board for the Hill College Century Club met for the first meeting of the academic year. The committee welcomed three new executive board members, elected new officers, and planned the upcoming annual membership drive.
New board members included Art Mann, Charles Bryant, and Debbie Gerik.
New officers elected included President Art Mann, Vice President Kennie Nowlin, and Secretary Debbie Gerik.
Other board members in attendance were Jack Gannon, David Teel, and Bob Wilson.
President Dr. Thomas Mills and Vice President of External Affairs Jessyca Brown were also present for the college.
"I look forward to working with the board, the Century Club members, and the staff at Hill College to further membership and the overall community support of this organization. It's an incredible resource; one that we should all be invested in," said President Art Mann.
The committee set the goal of increasing membership to 100 members for the annual membership drive with the hope of also increasing donations for various improvement projects on campus.
The Century Club strives to join individuals who are passionate about furthering the work of Hill College. Membership dues provide annual resources that allow the college to fund a wide variety of meaningful projects, most recently the replacement of the student-athlete sideline chairs in the Bob Bullock Sports Center.
Membership is open to all individuals, businesses, or organizations interested in the success of Hill College. Throughout its 40-year history, the Century Club has played an important role in the success of Hill College, helping to subsidize projects both large and small. 
If you are interested in becoming a member of the Century Club, please contact Jessyca Brown, Vice President of External Affairs, at 254.659.7504 for more information. By joining, your contributions will help Hill College offer top-notch educational programs and an environment conducive to higher learning.
"The Hill College Century Club has a longstanding tradition of supporting our students and programs. We are profoundly grateful for the organization's continued dedication to the college," said President Mills.