Five Hill College vocal students selected for All-State Choir competition
  Jessyca Brown
  Tuesday, January 24, 2023 9:32 AM
  Academics, Performing Arts
Hillsboro, TX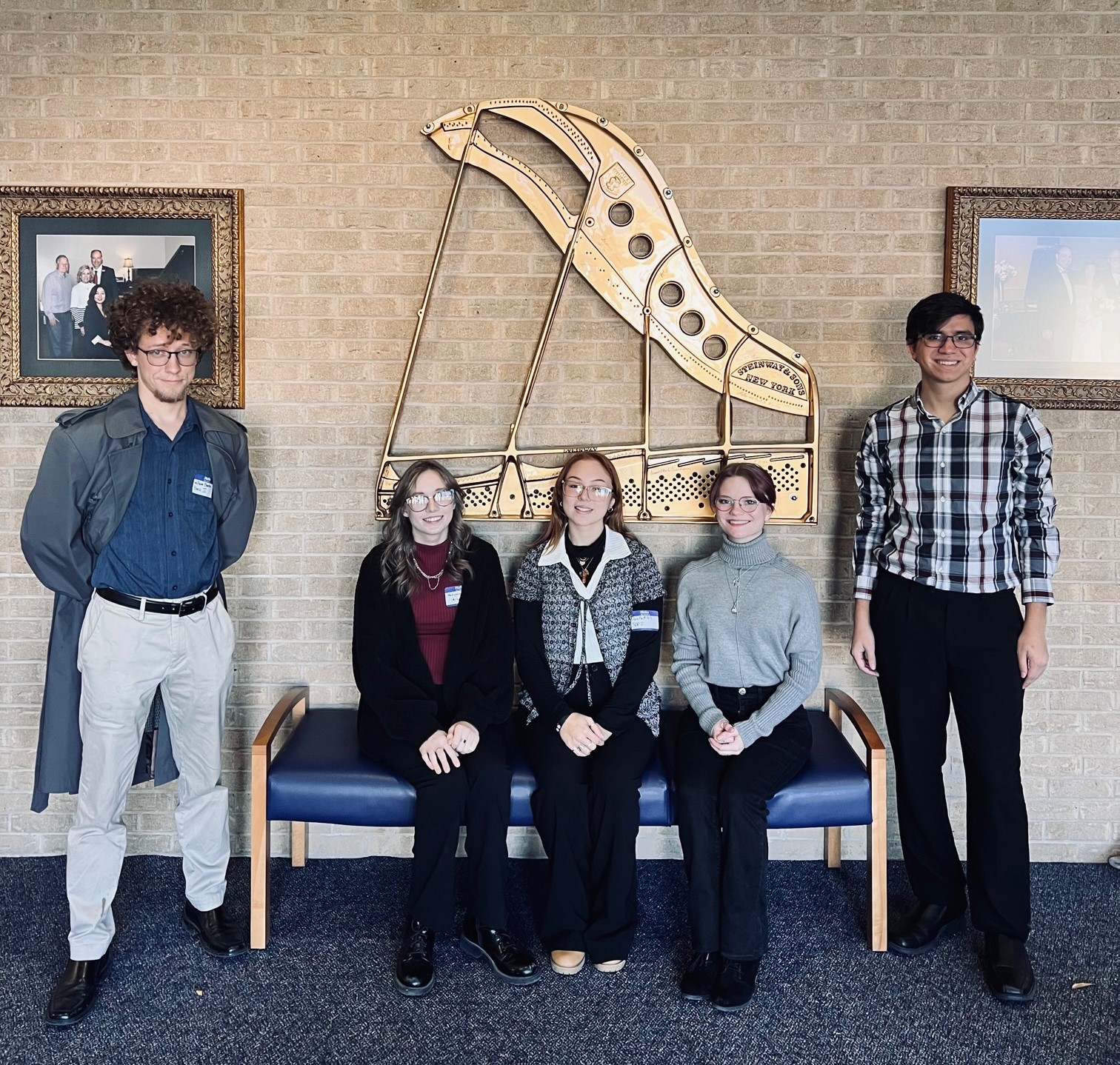 Hill College is proud to announce that five vocal students, under the direction of Dr. Caleb Chang in the Music Department, have been selected for the All-State Choir competition and will perform at the Texas Music Education Association (TMEA) Convention in San Antonio on February 11, 2023, as part of the Texas Two-Year College, All State Choir.
These five vocal/music-majors have been devotedly using their musical talents for Hill College and the community of Hillsboro.
William Blanton, bass, Sophomore
Madyson Lewis, alto, Sophomore
Clare Parkhill, soprano, Sophomore
Seth Choat, tenor, Freshman
Allison Price, soprano, Freshman
The Texas Two-Year College, All-State Choir provides a large-ensemble, choral-performance opportunity under the direction of a nationally recognized conductor for students enrolled in two-year college music programs in the state of Texas.
For over 100 years, TMEA has worked to ensure excellence in music education for all Texas students. Over 13,000 school music educators are TMEA members belonging to one of five TMEA Divisions: Band, Orchestra, Vocal, Elementary, and College. TMEA sponsors the Texas All-State audition process to promote students' dedication to their musical knowledge and skill and to encourage educators to support their students in this development. Individuals perform selected music for a panel of judges who rank each instrument or voice part. The highest-ranking musicians judged at the TMEA Area competitions qualify to perform in one of 18 Texas All-State ensembles sponsored by the Band, Orchestra, and Vocal Divisions.
The music program is part of the Arts and Humanities pathway at Hill College. For more information about the choir and music program, contact Dr. Caleb Chang, Director of Choirs and Associate Professor of Music, at cchang@hillcollege.edu or 254.659.7884.
For more information about the Arts and Humanities pathway at Hill College, visit the Courses & Programs page at hillcollege.edu.