Hill College offers performing arts programs throughout March
  Jessyca Brown
  Monday, February 27, 2023 8:17 AM
  Performing Arts
Hillsboro, TX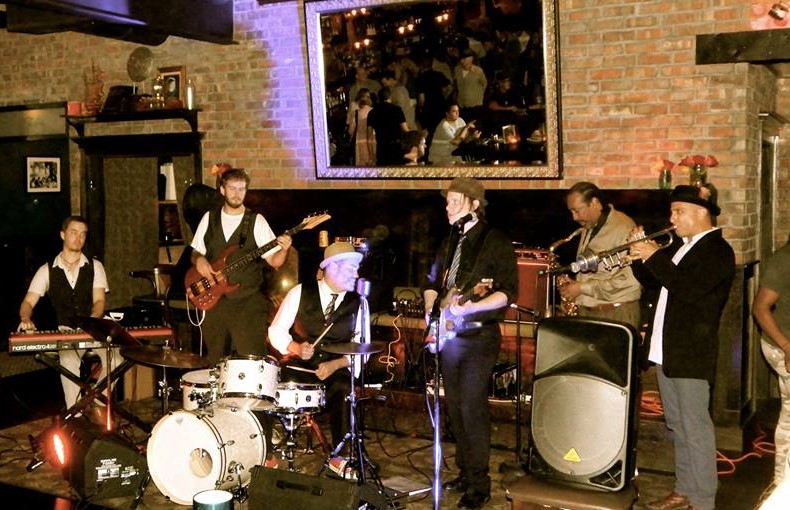 Thursday, March 23, 2023, the Phillip H. Lowe Performing Arts Series will feature the final performance for the 2022–2023 academic year with Dave Washburn and the Three Quarters Fast Jazz Band at 7:30 p.m. at the Vara Martin Daniel Performing Arts Center. 
This ensemble is one of the most requested groups in the DFW area, performing in all the premier venues as well as being active in community and private events across Texas and bordering states. While the band's main focus is performing traditional New Orleans jazz, they also play blues, country, and pop favorites as well.
Other performing arts programs in March include two performances of Macbeth and A Midsummer Night's Dream by the Hill College Players on March 8 and 9 at 7:30 p.m.
Admission to all performances is free.
If you would like to support the Phillip H. Lowe Performing Arts Series, you are invited to become a BENEFACTOR ($100), a SUSTAINER ($50), a PATRON ($25), or a SUPPORTER ($10). All support donations are charitable contributions. Your donation can be made by calling the cashier's office at 254.659.7707 or by mailing a check or money order to: 
Dr. Bradley Bolick
Hill College Visual and Performing Arts
112 Lamar
Hillsboro, Texas 76645