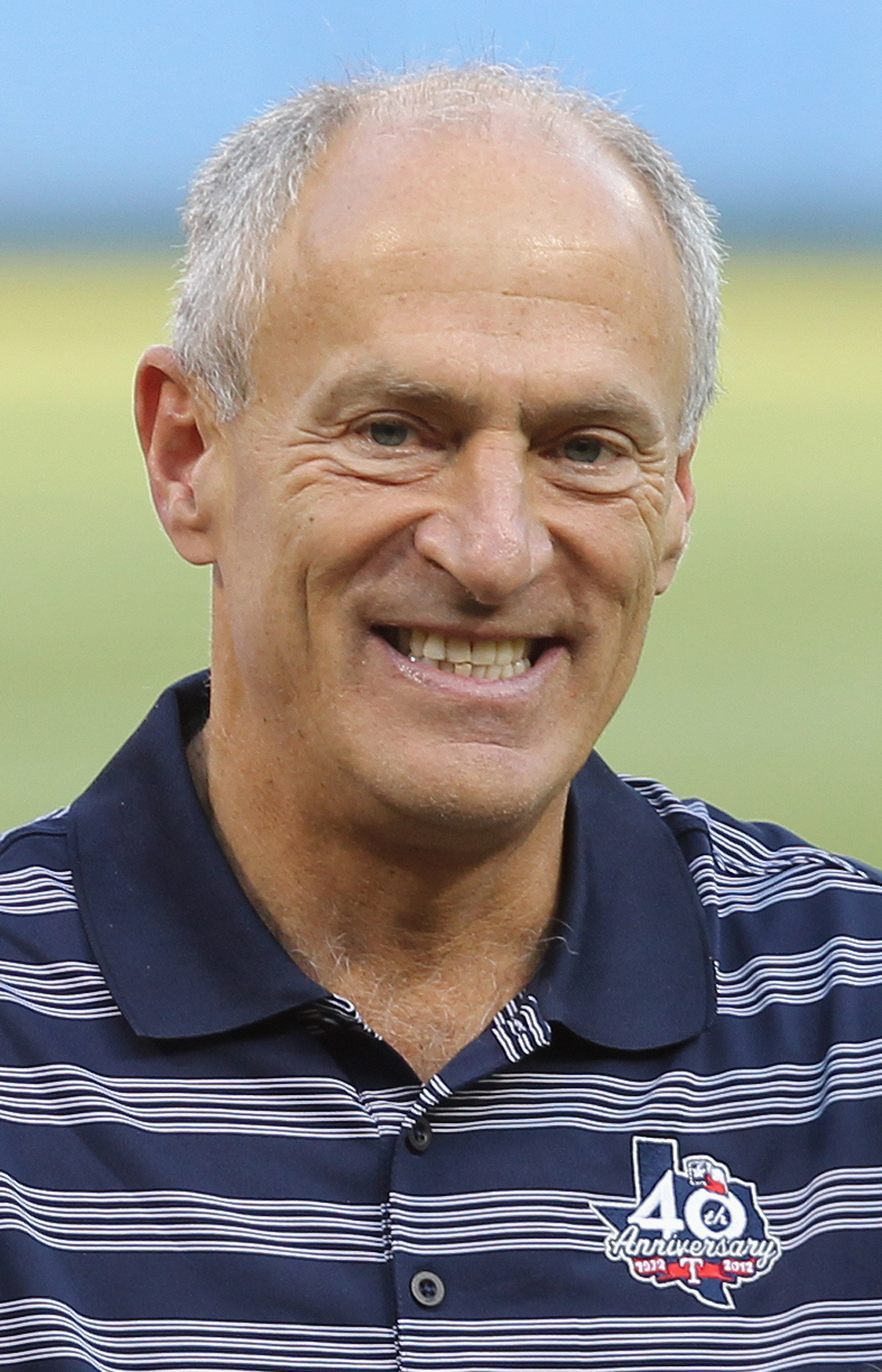 Eric Nadel
7:30 p.m., Thursday, November 14, 2013
Eric Nadel is in his 19th year as the lead voice on the Texas Rangers radio broadcasts, his second season on ESPN Dallas 103.3 FM and the Rangers ESPN Radio Network. It marks his 35th year broadcasting Rangers baseball, the longest tenure of any announcer in the history of the franchise and the second longest continuous current stint with one team in the American League to Kansas City's Denny Matthews (45th year in 2013).
Nadel was inducted as the 15th member of the Texas Rangers Baseball Hall of Fame on August 11, 2012.
A finalist for the 2011, 2012, and 2013 Ford C. Frick Awards, Nadel joined the Rangers in 1979 and called games on television and radio in his first three seasons. Beginning in 1982, he began a 13-year run with Mark Holtz as the radio team on WBAP while returning to the television booth for one year in 1984. Nadel became the team's lead radio voice on KRLD Radio when Holtz moved to television in 1995. Among his most memorable calls are Nolan Ryan's 5,000th career strikeout on August 22, 1989, the Rangers' major league record 30-run outburst on August 22, 2007, and the final outs of Game 6 of the 2010 and 2011 American League Championship Series which sent the franchise to its first two World Series .
A seven-time recipient (1999, 2001, 2002, 2006, 2009, 2010, 2011) of the National Sportscasters and Sportswriters Association Texas Sportscaster of the Year Award, and two-time winner of the Associated Press award for best play-by-play in Texas. Nadel is a graduate of Brown University, where he called football and hockey on the college radio station. He had minor league hockey play-by-play stints in Muskegon, MI, Oklahoma City, Dallas and Fort Worth, and was also the radio voice of the Dallas Diamonds of the Women's Professional Basketball League.
Nadel has spent several off-seasons learning Spanish and has taken part in Spanish game broadcasts in numerous Latin American countries. He is also the author of three books, including Texas Rangers: The Authorized History, published in 1997.
A 1991 inductee in the Texas Baseball Hall of Fame, Nadel and his wife, Jeannie, reside in Dallas with their dog, Nemo, a lab/husky mix.
---