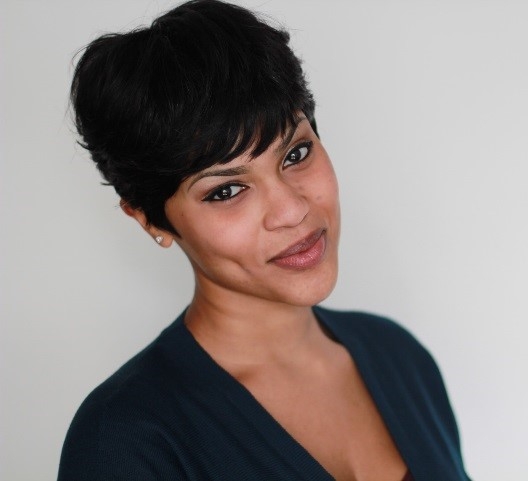 Ain't I a Woman!
Tuesday, February 21, 2017, 7:30 p.m.
"Ain't I a Woman!" celebrates the life and times of four powerful African American women: renowned novelist and anthropologist Zora Neale Hurston, ex-slave and fiery abolitionist Sojourner Truth, exuberant folk artist Clementine Hunter, and fervent civil rights worker Fannie Lou Hamer. The musical score is drawn from the heartfelt spirituals and blues of the Deep South, the urban vitality of the Jazz Age, and contemporary concert music by African Americans. "Ain't I a Woman!" is a joyful exploration of the trials and triumphs of four passionate and accomplished women. Actress Shayla Simmons portrays each of these characters while interacting with Pianist David Berry.
Actress Shayla Simmons has appeared in theatre ("The Color Purple," "Dreamgirls," "Ain't Misbehavin'", "The Wiz"), and in the national tour of "Winnie the Pooh." She was a featured artist with the Golden Gospel Singers in a European tour to Germany, Spain and Switzerland. Simmons was the recipient of the NAACP Best Actress regional award and the Women of Power certificate of achievement in acting, singing, writing, producing and directing. She is a graduate of the American Musical and Dramatic Academy in New York City. 
Pianist David Berry is a native of Syracuse, N.Y., and has appeared as soloist and chamber musician in concerts throughout the U.S. His performances have been featured at venues such as Weill Recital Hall at Carnegie Hall, the FOCUS festival, the Gateways Music Festival, the Kosciuszko Foundation, as well as in live broadcasts of WQXR. After earning his bachelor's degree of music with high distinction from the Eastman School of Music, Berry went on to earn his master's and doctorate of musical arts degrees in piano performance from the Juilliard School.
Since 1993, the Core Ensemble has toured in every region of the U.S. and internationally to Australia, England, Russia, Ukraine, and the British Virgin Islands. The Core Ensemble has received support from the National Endowment for the Arts, the State of Florida, Department of State, Division of Cultural Affairs, The Palm Beach County Cultural Council and the Aaron Copland Fund for Music.
---