HVAC
---
Program Summary
The Hill College HVAC Program offers comprehensive training in one of the fastest growing technical job markets. With three levels of certification and an associate degree in applied science, Hill College is preparing students for careers in industry positions in the Hill College service area and beyond.
The HVAC program is housed at the Hill College Cleburne Technical Center. Three new 3,000-square-foot laboratories feature the latest HVAC equipment for residential, commercial and controls applications, enabling Hill College to advance state-of-the-art career and technical training. Hill College partnered with industry leader Trane® to design the new facilities in collaboration with the National Coalition of Certification Centers (NC3), a network of education providers and corporations that supports, advances, and validates new and emerging technology skills.
---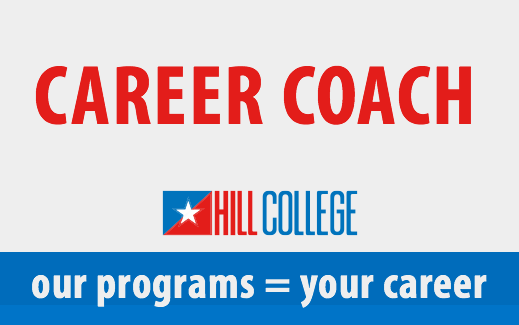 ---
---
About
Degree Options
Basic HVAC Skills
Certificate of Completion
17 Hours
HVAC Technician Level II
Certificate of Completion
35 Hours
HVAC Technician Level III
Certificate of Technology
48 Hours
HVAC Technology
Associate of Applied Science
60 Hours
For course requirements, click below on the Education Plan link(s). For more information, you may view the catalog online or visit the Hill College Student Success Center on the Hill County or Johnson County Campuses.
Program Outcomes
Program graduates will be able to:
Work safely and responsibly within all shop safety and environmental guidelines and standards that apply to HVAC.
Identify HVAC equipment and system components, their functions, and their relationship within a system.
Demonstrate an understanding of the principles of electricity and their application in HVAC components and systems.
Demonstrate an understanding of the refrigeration cycle and the air flow distribution process.
Read, interpret, and communicate technical information, including blueprints, diagrams, terminology and processes that are used in the HVAC field.
Apply troubleshooting skills, using appropriate calculations and tools to diagnose, repair and perform maintenance on heating and cooling systems.
Demonstrate professionalism and customer service skills relevant to the HVAC service community.