Office Administration Technology
---
Program Summary
Yesterday's secretary has been replaced by today's administrative assistant – individuals who thrive in fast-paced office settings and are skilled in communications, office systems and computer applications such as word processing and spreadsheets.
Administrative assistants oversee and coordinate office procedures in all types and sizes of companies. Managers in virtually every industry are increasingly turning to their administrative assistants for office management expertise, support and efficiency.
At Hill College, you'll learn how to respond to the demands of a dynamic computerized work environment. You will develop your integrated software knowledge, oral and written communications skills, and office systems processes to prepare you for a career that is growing in numbers and in value.
Office Administration courses are offered at Hill County and Johnson County Campuses.
---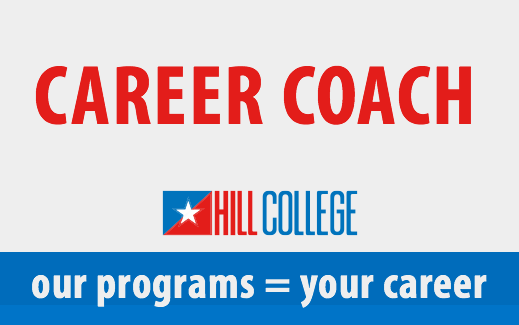 ---
About
Degree Options
Office Support I
Certificate of Completion
18 credit hours
Office Support II
Certificate of Completion
36 credit hours
Office Administration
Associate in Applied Science
60 credit hours
Medical Office Assistant
Certificate of Technology
42 credit hours
Associate in Applied Science
60 credit hours
For course requirements, click above on the Education Plan link(s). For more information, you may view the catalog online or visit the Hill College Student Success Center on the Hillsboro or Johnson County Campuses.
Program Outcomes
Graduates of this program will be able to:
Demonstrate effective writing and speaking skills as applicable to the appropriate office environment.
Use effective interpersonal and professional skills, in the completion of individual and team tasks and in promoting the image of the organization.
Demonstrate proficiency in basic business mathematics and accounting as required in office occupations.
Apply scheduling, task coordination, and organizational skills, to enhance the effective operation of the workplace.
Produce and manage documents using current industry-standard office software.
Use technology, including office machines, the internet, and software to collect and manage information and to complete office task efficiently.
Exercise ethical behaviors, including confidentiality in making decisions, solving problems and communicating with audiences served.