1
Hill College Holistic Wellness Pathway
(all courses and pathway options qualify for federal financial aid eligibility)


The Hill College Holistic Wellness Pathway is an NANP-approved Holistic Nutrition Program, as well as an Approved Health and Wellness Coach Training & Education Program by the National Board for Health & Wellness Coaching (NBHWC). The pathway also provides the education and clinical requirements required by the American Herbalist Guild to apply for AHG board clinical Registered Herbalist status.
The Hill College Holistic Wellness Pathway provides a unique opportunity for students to pursue holistic wellness education within an accredited, degreed program that allows the use of federal financial aid and has the potential to lead to an
associate of science
degree. To our knowledge, no other program like this exists in the United States. Depending on the option chosen, students can obtain the education required to apply to any or all three different national/international credentialing boards:
NANP

 

Holistic Nutrition

: Hill College HWP students have a 100% NANP pass rate

AHG

 

Registered Herbalist
NBHWC

 

Wellness Coach
The mission of the Hill College Holistic Wellness Pathway is to generate extraordinary practitioners by empowering our students and clients with the tools needed to engage, to empower, to encourage, to enliven, and to energize the whole person: mind, body, and spirit in order to positively impact ourselves, our family, our community, and our world. Read more about the Core Values of the Holistic Wellness Pathway. Upon completion, students can have their own personal holistic wellness clinic and/or blog, write professionally for other health bloggers, work as health coaches within health care clinics or business coaching packages, create and sell herbal products, grow and sell bulk herbs, write health-based books and/or e-books, create in-person or online health-education courses, add these certifications onto other health professions, or continue to a 4-year college to pursue advanced degrees in the health field.
The entire program can be taken in person or online, including the clinicals courses.  The program is financial aid and veteran's benefits eligible.
Students of the Hill College Holistic Wellness Pathway receive:
An exclusive 10% discount on the Functional Diagnostic Nutrition® NANP-approved CE program
3 months of free Herb Mentor membership
10% discount on herbal purchases at Mountain Rose Herbs through their Herb Mentor membership

Access to a practitioner-grade supplement store dispensary account once they are half way through Biol 1323/2389 (only one other NANP school offers this perk!)

Guest lectures from Suchil Coffman with The Human Path on FDA GMP compliance, Seth Hamby Master Naturalist on local restoration and conservation projects, Melanie Parker with Sonoma County Regional Parks on effective methods of creating change in your community, Elke Giles with the DFW Chapter of Herbalists Without Borders on supporting the low-income community in herbalism, and Nicholas Burtner with the School of Permaculture on Permaculture 101
The Holistic Wellness Pathway allows students to take a customized combination of six classes and optional core classes depending upon which of three national boards students which to pursue training for, and if the student wishes to pursue an associate of science of not (options are detailed below).  The six holistic wellness classes, in suggested order, are:
Holistic Wellness Pathway FAQs
Biol 1322-AS: Nutrition I, where students learn the foundations of holistic nutrition biology, biochemistry, and physiology, as well as an introduction to using food-like herbs as medicine. Students will participate in the Hill College School Garden Program, learning the basics of organic gardening while they build a school garden with local elementary school children.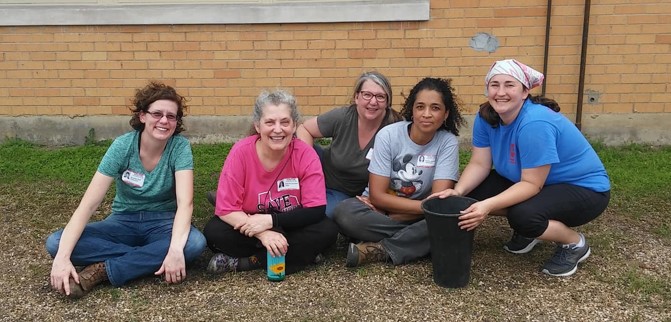 Student review of 1322:
"Dr. Lori Rose is the best of the best. If I had been able to have more instructors/teachers throughout my life with even half the passion that she has, I would have learned so much more. She believes in what she teaches, and it shows. She actually cares about her students, and it shows. She LOVES what she does, and it shows. Can't wait for my next classes with her. She makes it fun to learn again. THANK YOU DR. ROSE!!!"
 "This is a great course which can enrich your life at all different levels. It doesn't matter if you have a background in nutrition or if you're a newbie, there's lots that you can learn either way."
" She is very helpful and communicative. This class was also really organized. She was also quick to respond to emails, which is important for online classes."
"Take the holistic wellness pathway with Dr. Rose. I have learned a lot and it just makes you want to keep taking classes with Dr. Rose. You will not regret it."
Biol 2289: Holistic Clinicals I, where students spend an intensive internship-type semester learning strategies for wellness coaching and mental and emotional wellness, scientific literacy, as well as business skills required to be successful in creating your own holistic clinic. Students also gain an introduction to herbal medicine making and herbal formulation to prepare for Biol 1323. By the end of this course, students will lead at least 6 coaching sessions with other students and real clients. (This course, along with 2389, is approved for NANP internship hours for students attending any NANP approved school seeking to obtain their 250 indirect and 250 direct hours)
Student review of 2289:
"It is life changing work, first for you, then for your clients.  Get ready for your world to change."
"This course has not only helped me to heal parts of myself that needed more attention and compassion, It has given me an amazing foundation of understanding, empathy, and the necessary coaching skills to work with clients in my Holistic Health practice. Dr. Rose has created a program that is like no other, it is very well planned, and I have learned so much in just one semester about Health coaching skills that will last a lifetime for me. She is hands down one of the best teachers I've encountered yet."
 "This course encouraged me to grow in so many aspects of my life. Not only was there a tremendous amount of learning involved in order to advance my career, but personal development was a huge, necessary focus of this course. I believe everyone would benefit from the concepts presented in this course, no matter what field they are going into."
"Dr Rose is a phenomenal professor. She is passionate and very learned in her field. She created a curriculum that contained far more information than I ever imagined would be presented in this course. But what makes Dr Rose so phenomenal, if what I said previously wasn't enough, she taught me how to "think" and come to my own conclusions. She didn't teach dogma, she taught how to acquire wisdom on the subject of nutrition and health. I can't say enough about how having the Holistic Wellness Pathway available to me, as an on-line student, has opened doors in my life to a far better future."
"I can't say enough positive things about Dr Rose or the curriculum she created. This is the first college level course I've ever taken that I can say truly changed my life and future for the better. My admiration for Dr Rose and what she has accomplished in putting together this program and delivering this course only increased over the course of the semester."
I was so impressed with her commitment to the science of the content she presents.  I have a background in science and conventional western medicine.  Dr. Rose stays solidly grounded in science while she explores both new and traditional "ways of knowing". 
"Dr. Rose is the most caring, involved instructor I've ever had, and this course has instilled in me the knowledge and confidence crucial to beginning my career in this field."
 "This course doesn't just prepare you for a career in the health field, should that be your interest, it prepares you to live a better, healthier and happier life."
Biol 1323: Nutrition II, where students learn to create detailed nutritional, supplemental, herbal, and lifestyle protocols and nutrition plans for each body system and for common chronic health issues as they explore anatomy, physiology, and biochemistry of the body. Basic and advanced herbal formulation strategies are learned for over 150 medicinal herbs.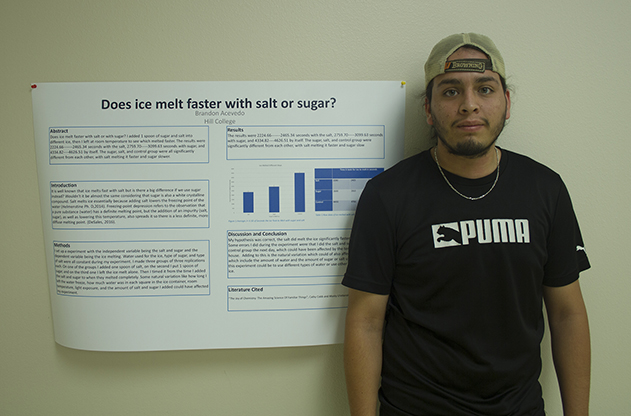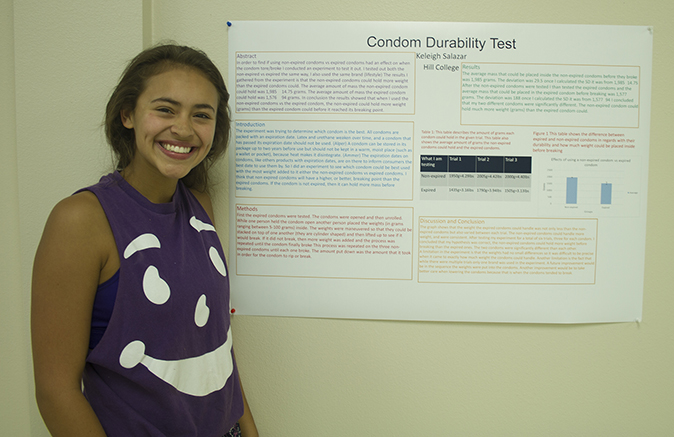 Student reviews of 1323:
"Very thorough coverage of body systems, learned so much more than I could have hoped for. Assignments required application of knowledge. Well organized, assignments complimented and enhanced learning. Rigorous course."
"Everything you ever wanted to know about the most common ailments in our society are covered in such a way as to stick with you after the fact. No illness will be viewed the same way again!"
Biol 2389: Holistic Clinicals II, where students spend an intensive internship-type semester doing client intakes and creating client protocols for real clients in the free Holistic Wellness Pathway clinic. By the end of this course, students will lead dozens of supervised one-on-one clinical nutritional, herbal, supplemental, and coaching sessions with actual clients. Students also learn functional blood chemistry analysis and advanced herbal formula creation, as well as gaining access to their own practitioner-grade supplement dispensaries. (This course, along with 2289, is approved for NANP internship hours for students attending any NANP approved school seeking to obtain their 250 indirect and 250 direct hours)
Student review of 2389:
"This class has finally prepared me to take the NANP exam and become a registered herbalist. I went to another school before taking this program, but i was not prepared until working with Dr. Rose. She has created a program that thoroughly prepares you to get these certifications. The information I've gained from taking her class has given me the confidence in myself to succeed in creating my own practice. I'm not sure I would feel that way at this point if I had tried to get all of my required hours on my own. I love that the students work together to gain our hours, and help each other learn and grow. It's tricky to work with clients when you're new at it, so having the help of student feedback is paramount. I literally have only good things to say about Dr. Rose and the program she has created. She is an excellent teacher and mentor to work with and I would recommend her program to anyone wanting to enter the Holistic Health field."
Biol 1411/1111: Botany, where students learn basic plant biology, identification strategies of over 30 plant families, wildcrafting, seed starting and saving, herb collection and drying, advanced herbal safety information, plant biochemistry, and hands-on herbal medicine making. In this lab-based course, students will go on plant walks, start seeds from medicinal plants, create wildcrafted plant herbariums, write herbal monographs, and make basic and advanced herbal medicine including herbal oils, tinctures, salves, bitters, and more. Students will also learn 3 hours of introductory FDA GMP compliance strategies in a guest lecture by Suchil Coffman with the Human Path Apothecarist program. (This course is approved for 30 NANP CEU credits for NANP members)
Other Student reviews:
"The Holistic Wellness Pathway at Hill College has both breadth and depth. Holistic wellness is a vast field of study and there are numerous programs out there. I enrolled in this program primarily to study nutrition, and I wanted an emphasis, understanding, and education rooted in western herbalism; I also needed a program with online learning opportunity. I was amazed when I found the HWP that provides an education and pathway for a Registered Herbalist designation with the Americans Herbalist Guild AND prepares you for board certification as a holistic nutritionist with National Association of Nutrition Professionals! Additionally, this program prepares you for holistic wellness coaching certification with the National Board for Health & Wellness Coaching! And it can all be completed online! Dr. Rose is both teacher and mentor throughout the program, and she also introduces you to many other skilled practitioners in the field, where you will surely feel part of the holistic wellness community. If you are interested in practicing holistic health and are looking for a program that will truly prepare you to begin seeing clients, you MUST checkout the Holistic Wellness Pathway at Hill College with Dr. Rose."
- Camilla Voelker, HWP student
"I cannot express how thankful I am to have found this program! I researched holistic nutrition and coaching programs for over a year tirelessly trying to find a program that would cover coaching and nutrition consulting as well allow me to be eligible for both the NANP and NBHWC boards. This program not only covered all those bases, but is way more affordable, is more genuine in the format (I have classmates and an actual teacher who has seriously studied it seems like everything), and has herbalism as a bonus. I also am way ahead for meeting criteria to sit for board exams as Dr. Rose has included the requirements in our program. This program really is the epitome of the holistic way!" 
 
 - Abby Schrade, HWP student
chefabbalina.com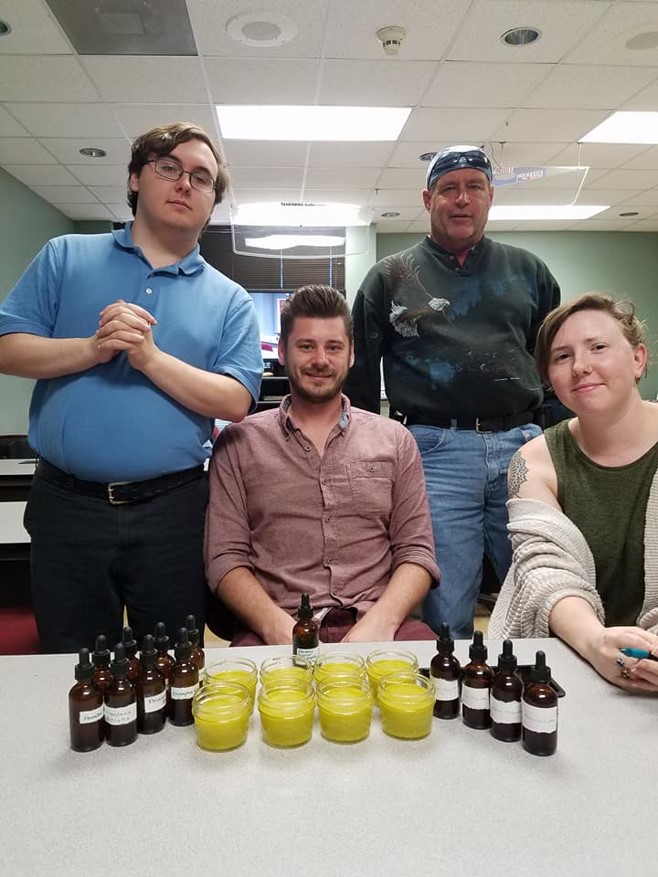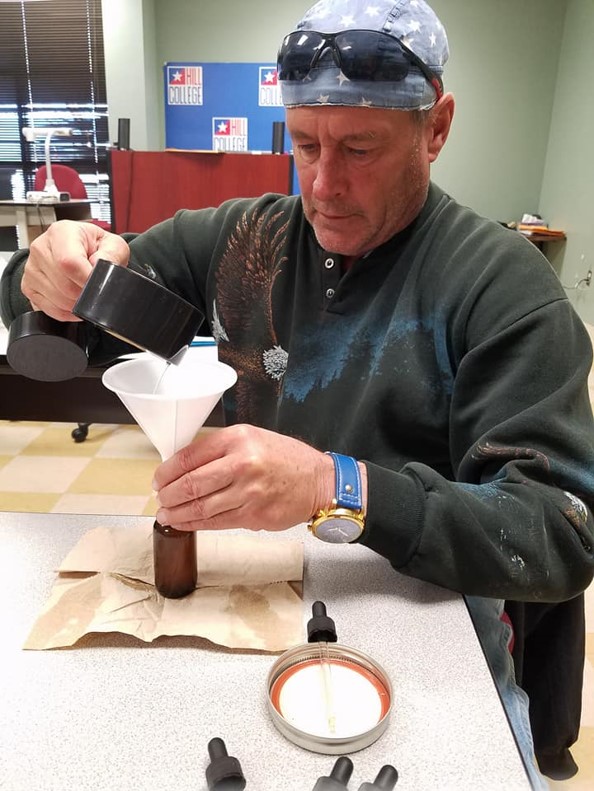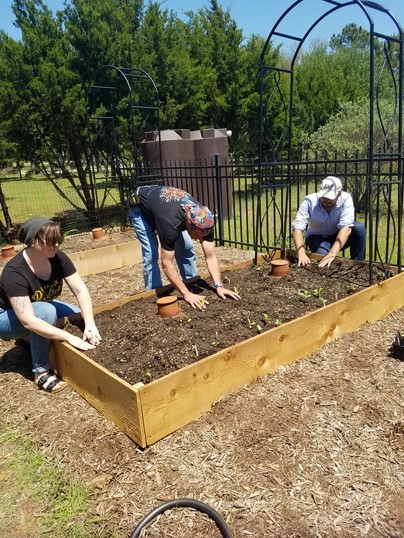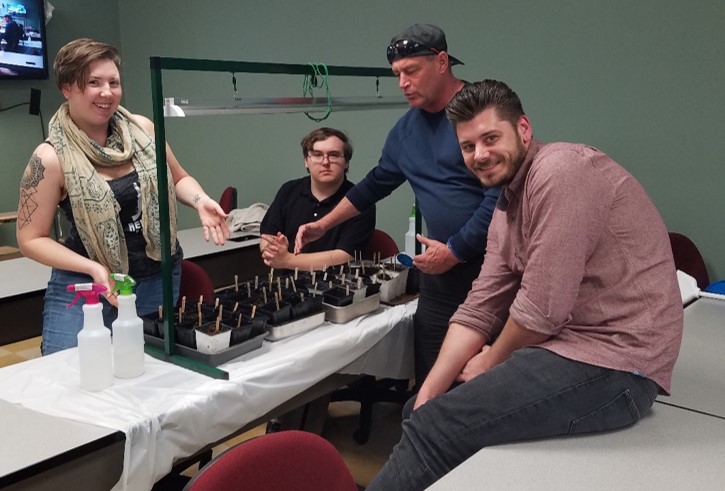 Student reviews of 1411:
"Well rounded coverage of plants, solid core science class. Additionally, herbalism concepts as well as medicine making covered. I was concerned about an online lab science course, but it really works for this class."
"Everything you ever wanted to know about the evolution of plants and how they function is covered in such a way as to stick with you after the fact. No plant will be viewed the same way again!"
"Highly recommended for anyone wanting to see clients; critically recommended if they are using herbs! It might not seem like it at first, but Botany will build in you a better understanding of how & why plants (herbs) work for us...and how they don't work for us as well. Plant families and their members help you learn & understand how they help us heal. To me, this was the class I learned the most in, had the most fun with assignments, and got my brain clicking the most. And this is coming from someone who has already been working with herbs & crafting herbal creations for over 20 yrs! This was the missing piece of the puzzle! Just do it!"
Biol 2406/2106: Environmental Biology, where students learn the environmental impact of humans and herbalists, the benefits of organic permaculture herb gardening, and hands-on gardening techniques for medicinal herb, vegetable, and fruit growing. In this course, students will learn how to create leaf mold, compost, and worm compost, organic methods of fertilization and pest control, permaculture methods of garden design and plant selection, food preservation techniques like dehydrating and canning, homemade soap making, and conservation/restoration strategies to minimize human impact on the environment. (This course is approved for 30 NANP CEU credits for NANP members)
Contact Dr. Lori Rose for more information lrose@hillcollege.edu , 817-760-5892.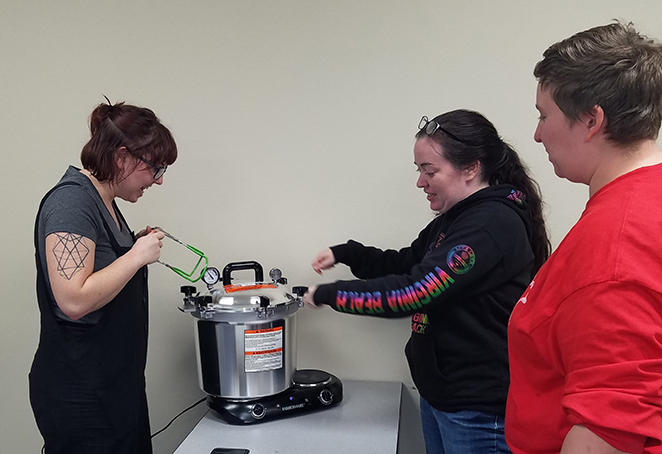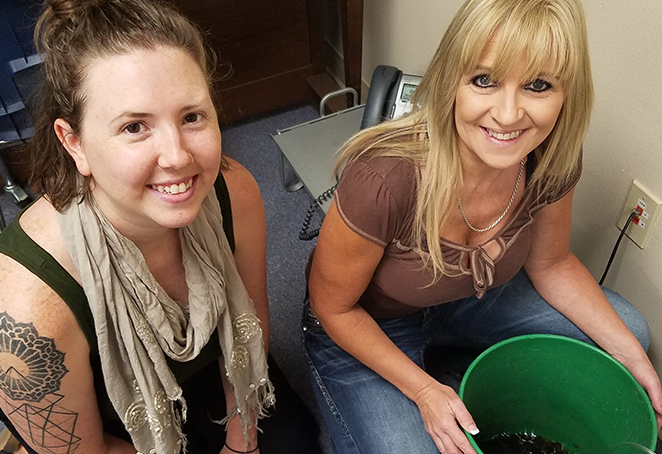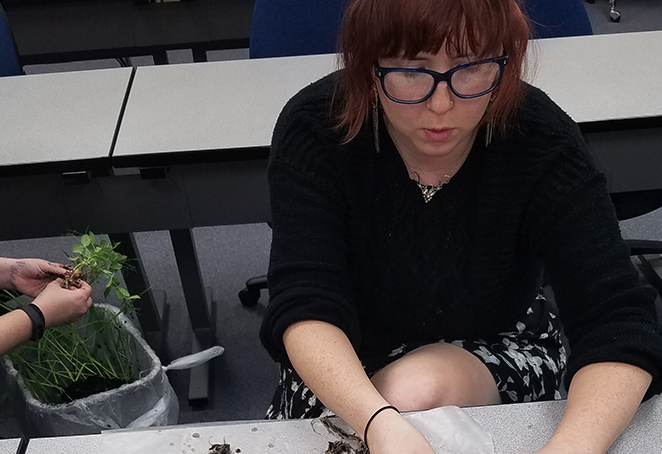 ---
---
---
---
---
---