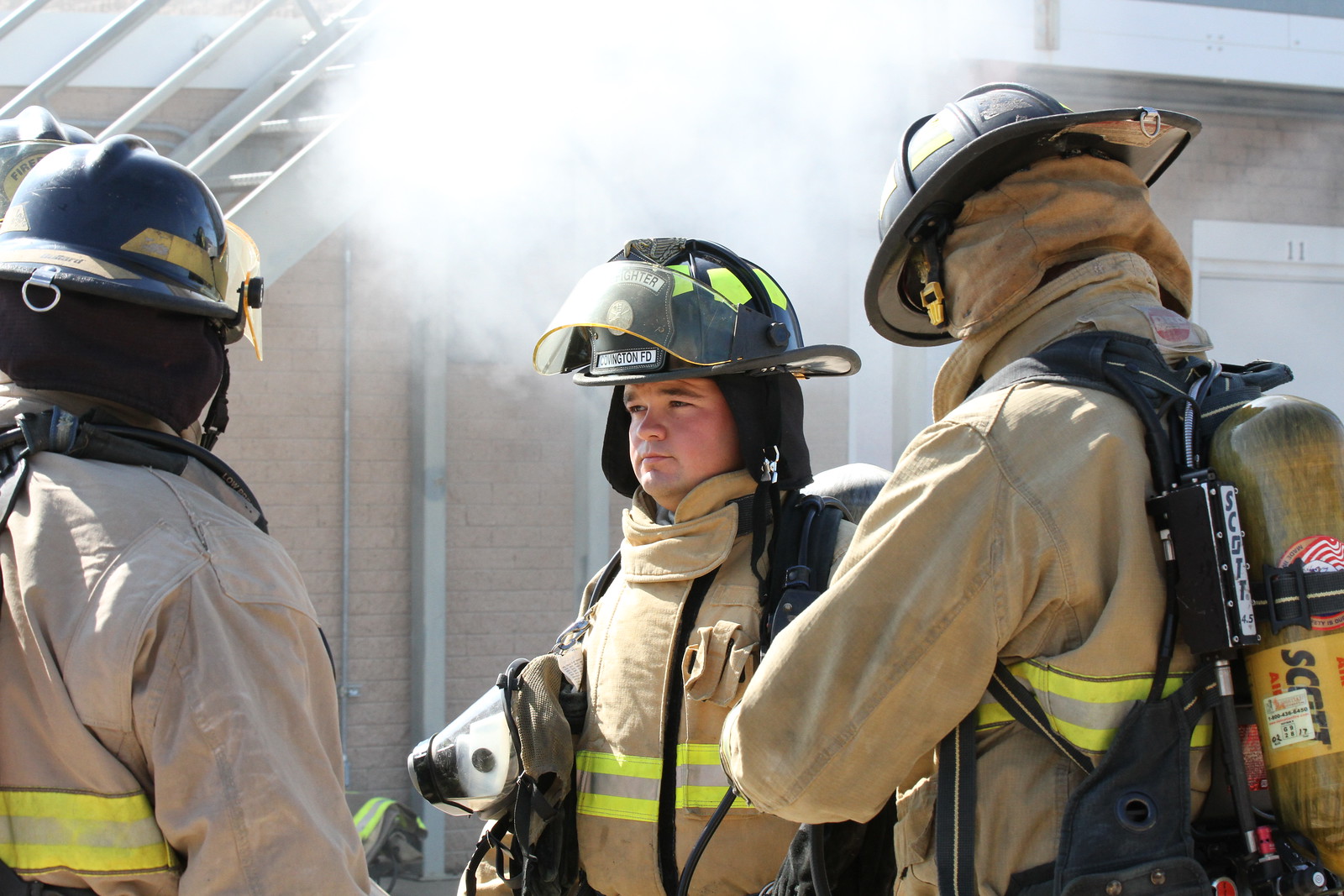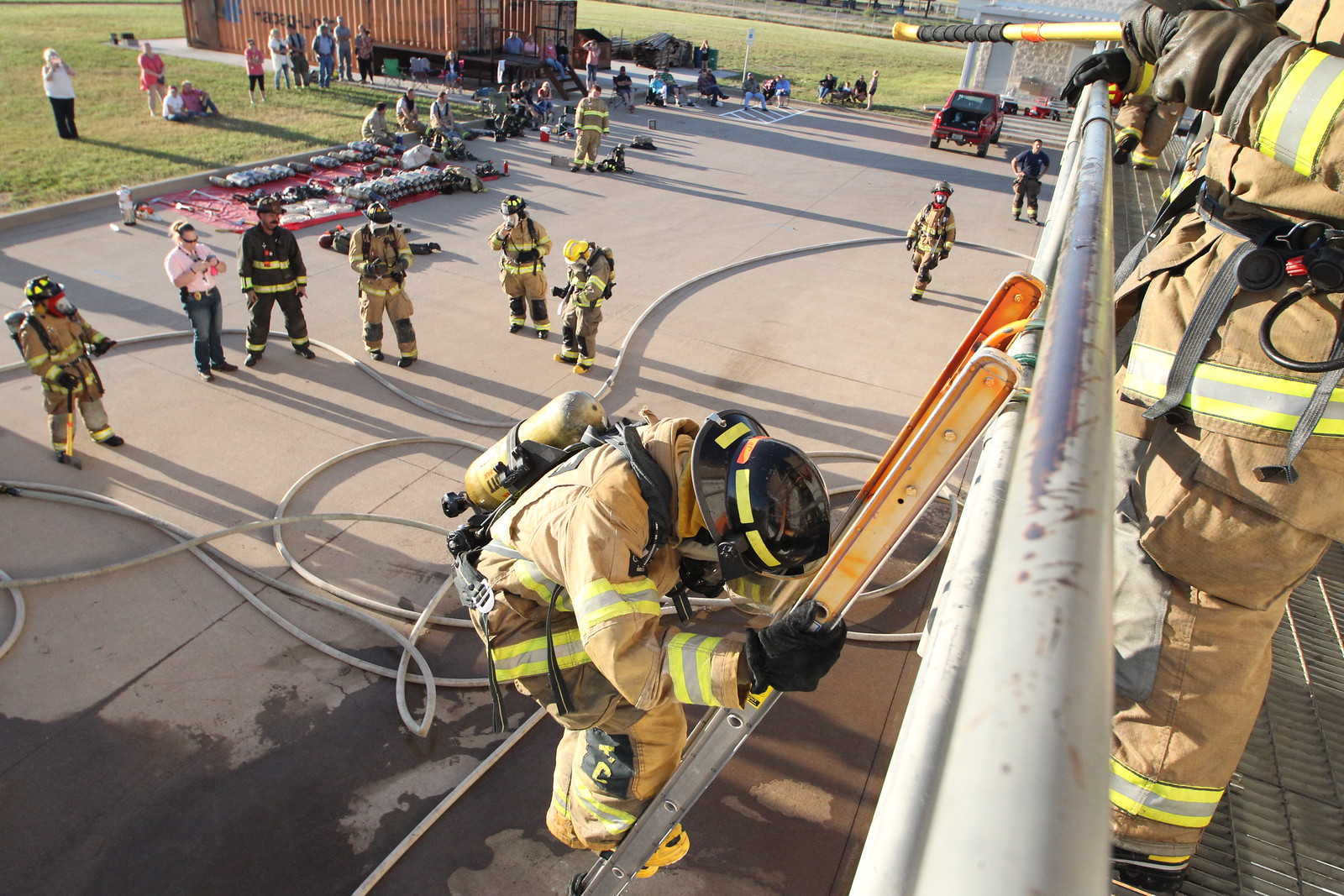 Mission Statement
The faculty members of the Fire Protection Technology Department are dedicated to providing quality instruction which will prepare high quality students' for successful careers in fire service and prepare students to be valuable members for their profession.
---
Program Summary
The Hill College Fire Protection Technology Program offers comprehensive training in this rewarding field of service. Our program prepares you for the firefighter's job with not only classroom experience but also hands-on skills and physical training. Our program meets or exceeds all of the requirements established by the Texas Commission on Fire Protection Basic Structure Fire Suppression curriculum and encompasses all aspects of knowledge needed to be successful in fire protection, preparing you to take all state certification exams.
Fire Protection Technology classes are offered in day and hybrid blocks for your learning convenience. The Hill College Fire Academy is licensed by the Texas Commission on Fire Protection.
---
The Hill College Fire Protection Technology program was recently named a nationally ranked fire science program by FS Online (firescience.org). Hill College ranked 38th(eighth in the state) out of  the top 90 programs across the nation.
While the education itself is the most important part of obtaining a degree in fire science, the increase in pay or career prospects is a close second. Students want to enroll in programs that will make them high-caliber firemen and women, but they also want schools that lead to careers that pay well. In order to accommodate those desires, FS Online assembled the list.
           
Each school on the list met the following criteria: Annual tuition less than $10,000, average annual salary greater than $50,000, must have at least 35 active students enrolled and fully-accredited schools only.
         
"We strive to put on the best academy in the state," Fire Protection Technology Instructor Robert Matthews said. "We also work very hard on helping the recruits be successful in not only completing the program, but having a successful career in a fire department."
 
For more information on Hill College Fire Protection Technology, please visit our website at www.hillcollege.edu.
---
---

Hill College uses College Central Network as its official resume and job posting service.  Local employers post jobs exclusively to our school via the CCN site.  Students and alumni create your account profile at www.collegecentral.com/hillcollege to:
Easily search and apply to local and national Full-time, Part-time, Internship/Co-op job opportunities
Create and upload your resume and career portfolio to make available to employers
Access event announcements, career advice documents, podcasts, videos and articles
Robert Matthews
Fire Protection Technology Coordinator
Hill College
112 Lamar Dr.
Hillsboro, Texas 76645
rmatthews@hillcollege.edu 
(254)659-7981 Office
(817)798-7100 Cell
---
---
Spring or Fall semester courses available
We enter a new class every Fall and Spring.
Hillsboro Location

Transitional Monday - Friday 8:30 am - 5:00 pm

Cleburne Location

Hybrid class with Online and classroom - Saturday 8:30 am- 5:00 pm
---
Class day uniform:  

Dark navy Dickies Men's Short Sleeve Work Shirt.
Dickies Original 874 Work Pants.

Bunker Gear will be discussed on the first day of class. 
Students must have either a high school diploma or Certificate of High School Equivalency.
Students must be eligible to be a fire fighter in Texas.
Students must have a medical release from your physician prior to the first day of class.
Students must have completed a drug screen.
Must be at least 18 years of age
Must have a valid driver's license
Must be able to perform physical fitness exercises
Preference will be given to students sponsored by a paid fire department
Explain the history and basic principles of the fire service.
Demonstrate an understanding of the principles of fire development, cause, and prevention
Apply theoretical knowledge of hydraulic principles to solving water supply problems for fire protection
Demonstrate understanding of fire strategy, tactics, detection and suppression systems.
Demonstrate effective communication, both orally and in writing, with supervisors, peers and the public.
Demonstrate knowledge of building construction principles, fire protection systems, and fire prevention codes to prepare pre-fire plans for a building.
Demonstrate a working knowledge of fire investigation principles as well as the important role that fire investigation and fire prevention programs play in reducing fire risks.
Identify hazardous materials and hazardous properties.
Demonstrate an understanding of professional and ethical responsibility.
Working knowledge of incident management systems.
---