Hill College Holistic Wellness Pathway
The Hill College Holistic Wellness Pathway is an NANP-approved Holistic Nutrition Program, as well as an Approved Health and Wellness Coach Training & Education Program by the National Board for Health & Wellness Coaching (NBHWC). The pathway also provides the education and clinical requirements required by the American Herbalist Guild to apply for AHG board clinical Registered Herbalist status. 
The Hill College Holistic Wellness Pathway provides a unique opportunity for students to pursue holistic wellness education within an accredited, degreed program that has the potential to lead to an
associate of science
degree. To our knowledge, no other program like this exists in the United States. Depending on the option chosen, students can obtain the education required to apply to any or all three different national/international credentialing boards:
The mission of the Hill College Holistic Wellness Pathway is to generate extraordinary practitioners by empowering our students and clients with the tools needed to engage, to empower, to encourage, to enliven, and to energize the whole person: mind, body, and spirit in order to positively impact ourselves, our family, our community, and our world. Read more about the Core Values of the Holistic Wellness Pathway. Upon completion, students can have their own personal holistic wellness clinic and/or blog, write professionally for other health bloggers, work as health coaches within health care clinics or business coaching packages, create and sell herbal products, grow and sell bulk herbs, write health-based books and/or e-books, create in-person or online health-education courses, add these certifications onto other health professions, or continue to a 4-year college to pursue advanced degrees in the health field.
The entire program can be taken in person or online, including the clinicals courses.
Students of the Hill College Holistic Wellness Pathway receive:
An exclusive 10% discount on the Functional Diagnostic Nutrition® NANP-approved CE program
3 months of free Herb Mentor membership
10% discount on herbal purchases at Mountain Rose Herbs through their Herb Mentor membership
Access to a practitioner-grade supplement store dispensary account once they complete Biol 1323/2389
Access to a practitioner account for lab work analyses to offer clients
Guest lectures from Suchil Coffman with The Human Path on FDA GMP compliance, Seth Hamby Master Naturalist on local restoration and conservation projects, Melanie Parker with Sonoma County Regional Parks on effective methods of creating change in your community, Elke Giles with the DFW Chapter of Herbalists Without Borders on supporting the low-income community in herbalism, and Nicholas Burtner with the School of Permaculture on Permaculture 101
The Holistic Wellness Pathway allows students to take a customized combination of six classes and optional core classes depending upon which of three national boards students which to pursue training for, and if the student wishes to pursue an associate of science of not (options are detailed below).
Holistic Wellness Pathway FAQs
The six holistic wellness classes, in suggested order, are:
---
Biology Course Summary & Student Review (click each class name)
Nutrition I, where students learn the foundations of holistic nutrition biology, biochemistry, and physiology, as well as an introduction to using food-like herbs as medicine. Students will participate in the Hill College School Garden Program, learning the basics of organic gardening while they build a school garden with local elementary school children.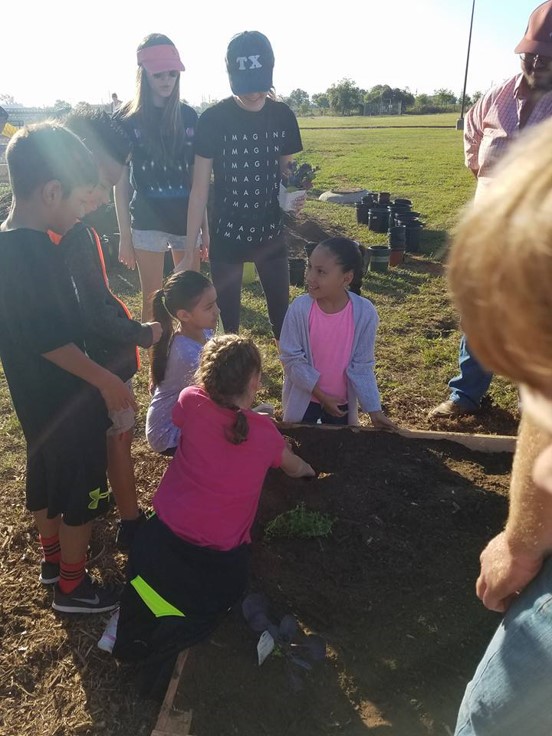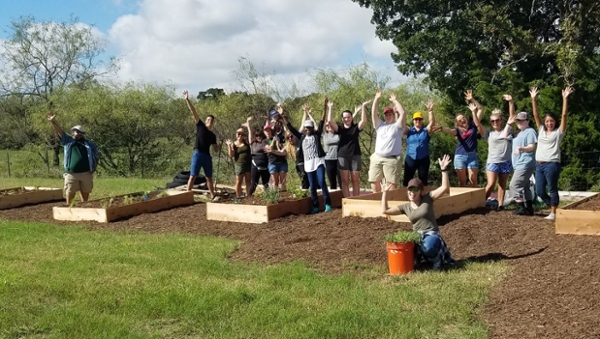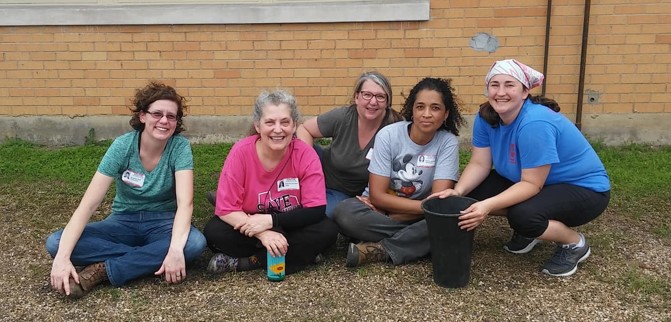 Student review of 1322:
"Dr. Lori Rose is the best of the best. If I had been able to have more instructors/teachers throughout my life with even half the passion that she has, I would have learned so much more. She believes in what she teaches, and it shows. She actually cares about her students, and it shows. She LOVES what she does, and it shows. Can't wait for my next classes with her. She makes it fun to learn again. THANK YOU DR. ROSE!!!"
 "This is a great course which can enrich your life at all different levels. It doesn't matter if you have a background in nutrition or if you're a newbie, there's lots that you can learn either way."
"She is very helpful and communicative. This class was also really organized. She was also quick to respond to emails, which is important for online classes."
"Take the holistic wellness pathway with Dr. Rose. I have learned a lot and it just makes you want to keep taking classes with Dr. Rose. You will not regret it."
Holistic Clinicals I, where students spend an intensive internship-type semester learning strategies for wellness coaching and mental and emotional wellness, scientific literacy, as well as business skills required to be successful in creating your own holistic clinic. Students also gain an introduction to herbal medicine making and herbal formulation to prepare for Biol 1323. By the end of this course, students will lead at least 6 coaching sessions with other students and real clients. (This course, along with 2389, is approved for NANP internship hours for students attending any NANP approved school seeking to obtain their 250 indirect and 250 direct hours)
Student review of 2289:
"It is life changing work, first for you, then for your clients. Get ready for your world to change."
"This course has not only helped me to heal parts of myself that needed more attention and compassion, It has given me an amazing foundation of understanding, empathy, and the necessary coaching skills to work with clients in my Holistic Health practice. Dr. Rose has created a program that is like no other, it is very well planned, and I have learned so much in just one semester about Health coaching skills that will last a lifetime for me. She is hands down one of the best teachers I've encountered yet."
"This course encouraged me to grow in so many aspects of my life. Not only was there a tremendous amount of learning involved in order to advance my career, but personal development was a huge, necessary focus of this course. I believe everyone would benefit from the concepts presented in this course, no matter what field they are going into."
"Dr Rose is a phenomenal professor. She is passionate and very learned in her field. She created a curriculum that contained far more information than I ever imagined would be presented in this course. But what makes Dr Rose so phenomenal, if what I said previously wasn't enough, she taught me how to "think" and come to my own conclusions. She didn't teach dogma, she taught how to acquire wisdom on the subject of nutrition and health. I can't say enough about how having the Holistic Wellness Pathway available to me, as an on-line student, has opened doors in my life to a far better future."
"I can't say enough positive things about Dr Rose or the curriculum she created. This is the first college level course I've ever taken that I can say truly changed my life and future for the better. My admiration for Dr Rose and what she has accomplished in putting together this program and delivering this course only increased over the course of the semester."
"I was so impressed with her commitment to the science of the content she presents. I have a background in science and conventional western medicine. Dr. Rose stays solidly grounded in science while she explores both new and traditional "ways of knowing".
"Dr. Rose is the most caring, involved instructor I've ever had, and this course has instilled in me the knowledge and confidence crucial to beginning my career in this field."
"This course doesn't just prepare you for a career in the health field, should that be your interest, it prepares you to live a better, healthier and happier life."
Nutrition II, where students learn to create detailed nutritional, supplemental, herbal, and lifestyle protocols and nutrition plans for each body system and for common chronic health issues as they explore anatomy, physiology, and biochemistry of the body. Basic and advanced herbal formulation strategies are learned for over 150 medicinal herbs.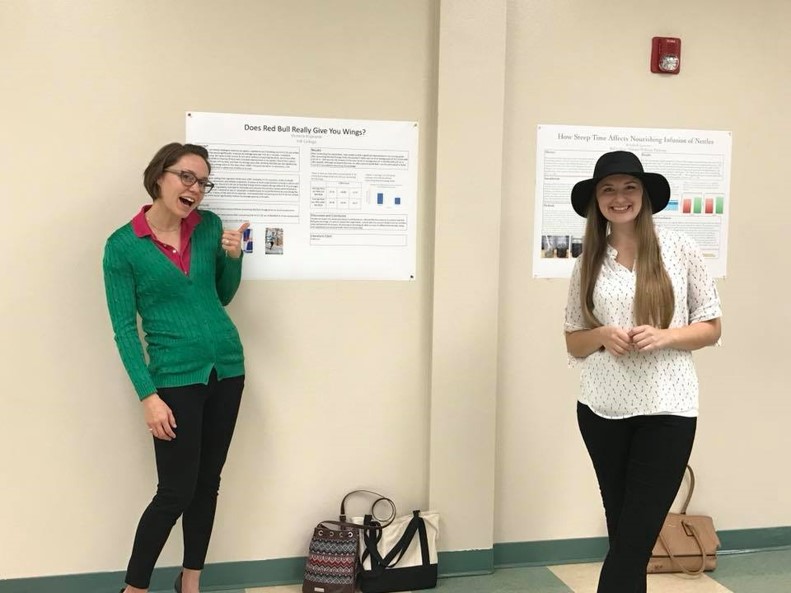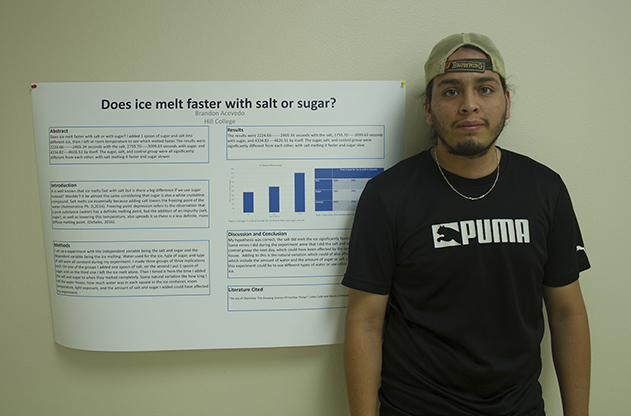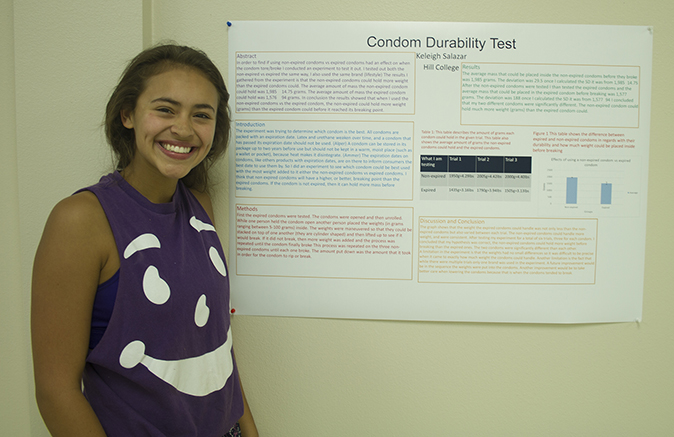 Student reviews of 1323:
"Very thorough coverage of body systems, learned so much more than I could have hoped for. Assignments required application of knowledge. Well organized, assignments complimented and enhanced learning. Rigorous course."
"Everything you ever wanted to know about the most common ailments in our society are covered in such a way as to stick with you after the fact. No illness will be viewed the same way again!"
Holistic Clinicals II, where students spend an intensive internship-type semester doing client intakes and creating client protocols for real clients in the free Holistic Wellness Pathway clinic. By the end of this course, students will lead dozens of supervised one-on-one clinical nutritional, herbal, supplemental, and coaching sessions with actual clients. Students also learn functional blood chemistry analysis and advanced herbal formula creation, as well as gaining access to their own practitioner-grade supplement dispensaries. (This course, along with 2289, is approved for NANP internship hours for students attending any NANP approved school seeking to obtain their 250 indirect and 250 direct hours)
Student review of 2389:
"This class has finally prepared me to take the NANP exam and become a registered herbalist. I went to another school before taking this program, but i was not prepared until working with Dr. Rose. She has created a program that thoroughly prepares you to get these certifications. The information I've gained from taking her class has given me the confidence in myself to succeed in creating my own practice. I'm not sure I would feel that way at this point if I had tried to get all of my required hours on my own. I love that the students work together to gain our hours, and help each other learn and grow. It's tricky to work with clients when you're new at it, so having the help of student feedback is paramount. I literally have only good things to say about Dr. Rose and the program she has created. She is an excellent teacher and mentor to work with and I would recommend her program to anyone wanting to enter the Holistic Health field."
Botany, where students learn basic plant biology, identification strategies of over 30 plant families, wildcrafting, seed starting and saving, herb collection and drying, advanced herbal safety information, plant biochemistry, and hands-on herbal medicine making. In this lab-based course, students will go on plant walks, start seeds from medicinal plants, create wildcrafted plant herbariums, write herbal monographs, and make basic and advanced herbal medicine including herbal oils, tinctures, salves, bitters, and more. Students will also learn 3 hours of introductory FDA GMP compliance strategies in a guest lecture by Suchil Coffman with the Human Path Apothecarist program.(This course is approved for 30 NANP CEU credits for NANP members)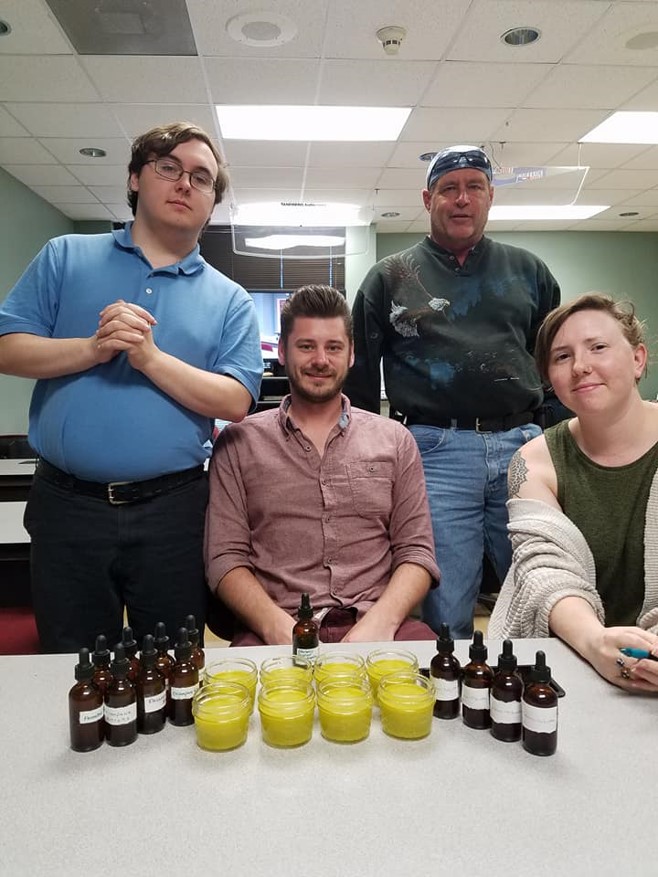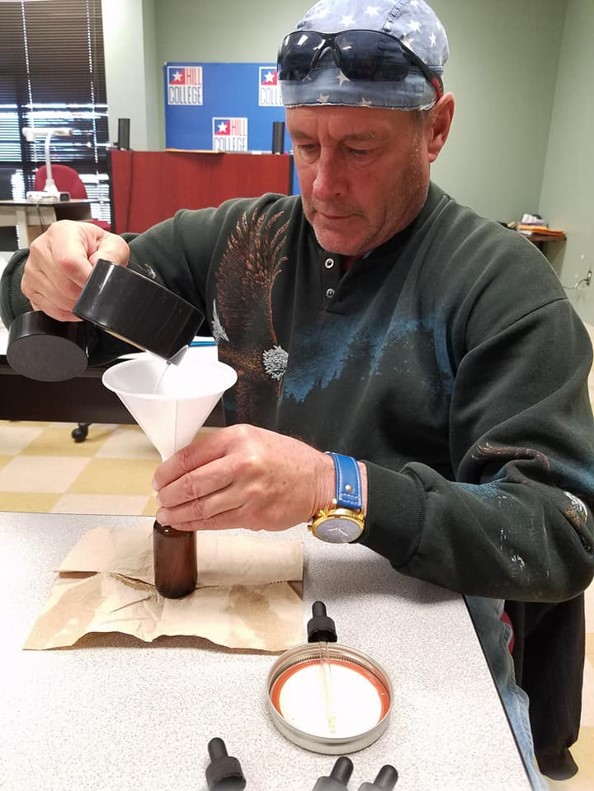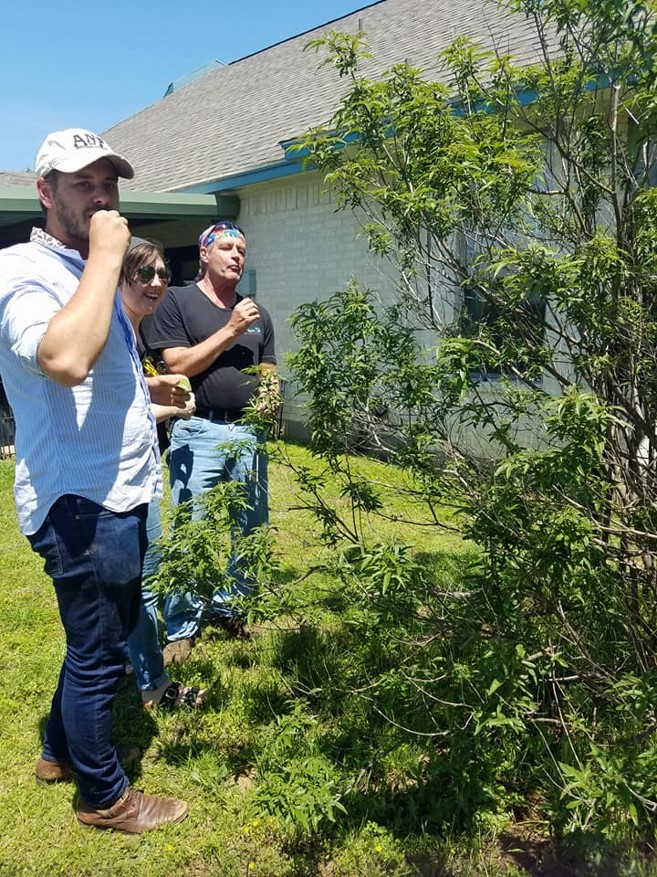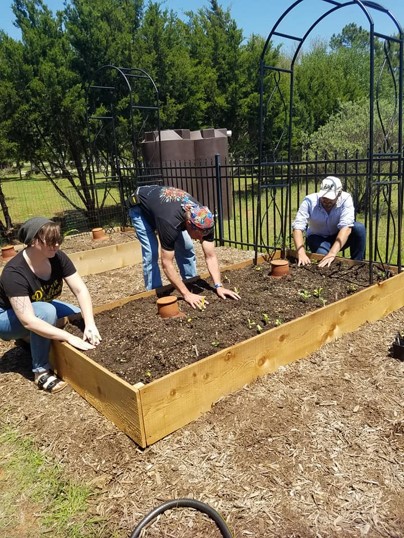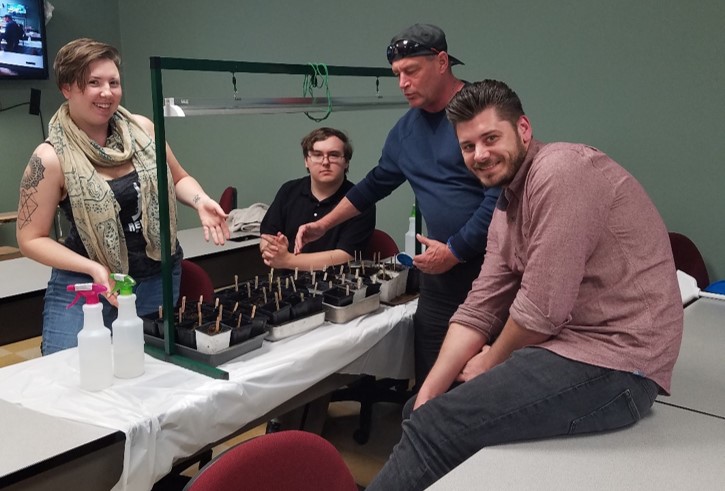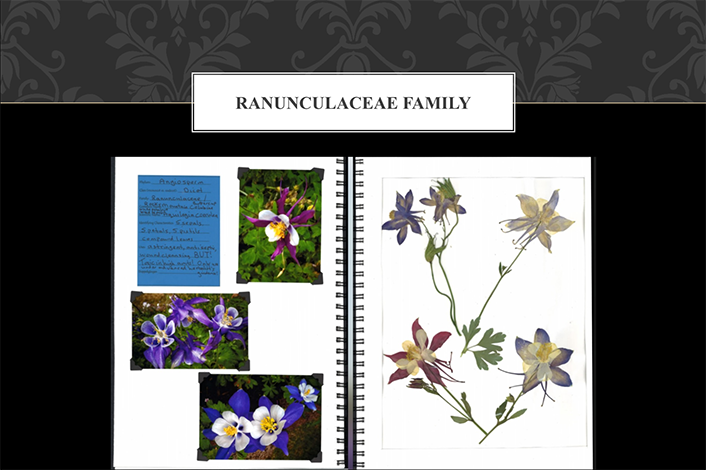 Student reviews of 1411:
"Well rounded coverage of plants, solid core science class. Additionally, herbalism concepts as well as medicine making covered. I was concerned about an online lab science course, but it really works for this class."
"Everything you ever wanted to know about the evolution of plants and how they function is covered in such a way as to stick with you after the fact. No plant will be viewed the same way again!"
"Highly recommended for anyone wanting to see clients; critically recommended if they are using herbs! It might not seem like it at first, but Botany will build in you a better understanding of how & why plants (herbs) work for us...and how they don't work for us as well. Plant families and their members help you learn & understand how they help us heal. To me, this was the class I learned the most in, had the most fun with assignments, and got my brain clicking the most. And this is coming from someone who has already been working with herbs & crafting herbal creations for over 20 yrs! This was the missing piece of the puzzle! Just do it!"
Environmental Biology, where students learn the environmental impact of humans and herbalists, the benefits of organic permaculture herb gardening, and hands-on gardening techniques for medicinal herb, vegetable, and fruit growing. In this course, students will learn how to create leaf mold, compost, and worm compost, organic methods of fertilization and pest control, permaculture methods of garden design and plant selection, food preservation techniques like dehydrating and canning, homemade soap making, and conservation/restoration strategies to minimize human impact on the environment.(This course is approved for 30 NANP CEU credits for NANP members)
Contact Dr. Lori Rose for more information lrose@hillcollege.edu , 817-760-5892.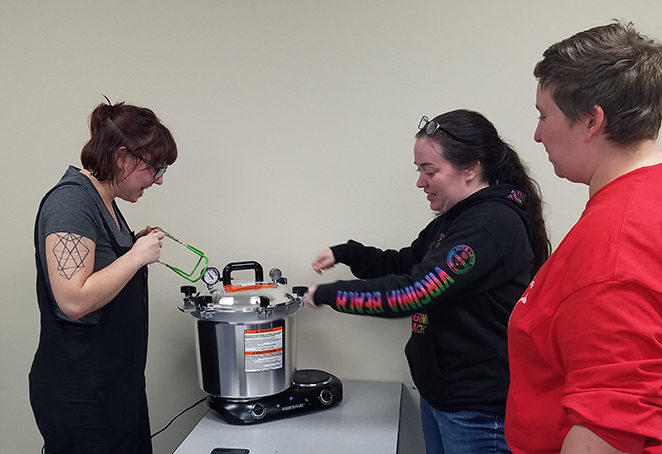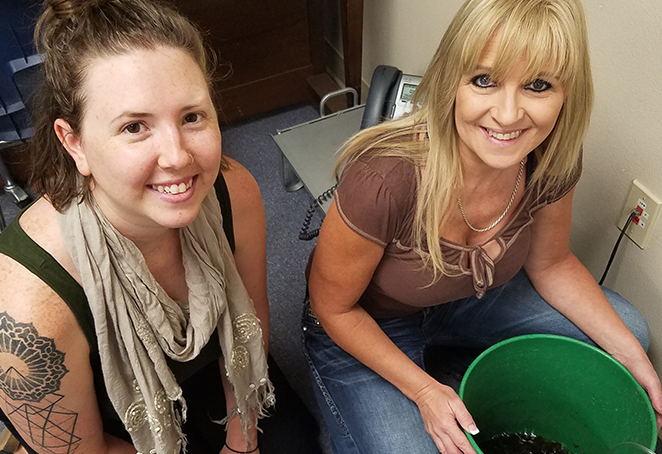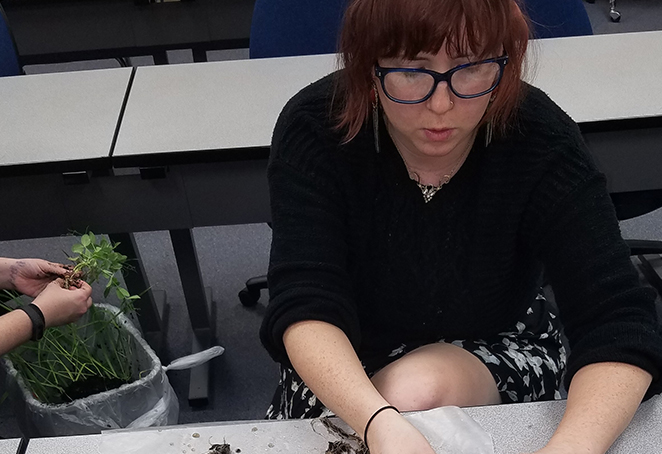 Student review of 2406/2106:
I didn't expect Environmental Biology to be my favorite class, yet it absolutely was. Dr. Lori Rose found a way to beautifully integrate science along with our sacred connection to the land, and this course left me completely inspired. I am convinced that every single person on the planet needs to read the book required for the class- it was captivating. All of the various hands-on techniques taught are invaluable and FUN!! It is now one of my dreams to be on a restoration ecology project, and I never would have known that if it weren't for this class.
You will feel more confident as an herbalist and/or gardener and more aware as a human being. Your relationship with the world around you will be even more powerful as you understand and cherish your importance. It's not just the practical knowledge you will take with you for the rest of your life, but also a deeper connection to and appreciation for every living thing around you.
I've now completed the Holistic Wellness Pathway, entirely online, and it's completely changed my life for the better. Dr. Rose is an outstanding educator and I am so grateful for her and the Pathway! I'm now starting my own business based on everything I've learned from her, and I am SO excited! This program is one of a kind, and you will NOT regret it!!" Charlotte Lopez, HWP graduate
---
---
*Each board may have additional requirements, such as clinical hours, a minimum number of client sessions, application and membership fees, etc., in addition to your Hill College degree requirements. It is your responsibility to research each board and be familiar with the board certification requirements of each board outside of the Hill College program. These additional certification board requirements DO NOT affect your Hill College associate degree Graduation Requirements. If you meet your Hill College graduation requirements within your degree program, you qualify for your Hill College degree regardless of your standing with the above certification boards. Please research and be aware of your own state requirements regarding practicing nutrition.
Contact Dr. Lori Rose for more information lrose@hillcollege.edu , 817-760-5892
---
Marketable Skills
| | |
| --- | --- |
| Communication | the process of transmitting information and ideas from one individual or group to another, verbally or through writing. |
| Critical Thinking | the intellectually disciplined process of actively and skillfully conceptualizing, applying, analyzing, synthesizing, and/or evaluating information gathered from, or generated by, observation, experience, reflection, reasoning, or communication, as a guide to belief and action. |
| Teamwork | willingness to be a part of a group of persons in a cooperative or coordinated effort in the interests of a common cause. |
| Adaptability | the ability to be flexible and adapt to changing conditions. |
| Work Ethic | a set of values-centered on the importance of doing work and reflected especially in a desire or determination to work hard. |
| Continued Learning | the ability to continually develop and improve one's skills and knowledge in order to perform effectively. |
| Social Skills | skills used to communicate and interact with other people, both individually and in groups, verbally and non-verbally, through gestures, body language and our personal appearance. |
| Time Management | the process of organizing and planning how to divide your time between specific activities. |
| Analytical Thinking | the ability to solve problems quickly and effectively through a methodical step-by-step approach that breaks down complex problems into single and manageable components. |
| Cultural Competency | the ability to understand, communicate with, and effectively interact with people across cultures. |
---
Holistic Wellness Student Reviews
"The Holistic Wellness Pathway at Hill College has both breadth and depth. Holistic wellness is a vast field of study and there are numerous programs out there. I enrolled in this program primarily to study nutrition, and I wanted an emphasis, understanding, and education rooted in western herbalism; I also needed a program with online learning opportunity. I was amazed when I found the HWP that provides an education and pathway for a Registered Herbalist designation with the Americans Herbalist Guild AND prepares you for board certification as a holistic nutritionist with National Association of Nutrition Professionals! Additionally, this program prepares you for holistic wellness coaching certification with the National Board for Health & Wellness Coaching! And it can all be completed online! Dr. Rose is both teacher and mentor throughout the program, and she also introduces you to many other skilled practitioners in the field, where you will surely feel part of the holistic wellness community. If you are interested in practicing holistic health and are looking for a program that will truly prepare you to begin seeing clients, you MUST checkout the Holistic Wellness Pathway at Hill College with Dr. Rose."
Camilla Voelker, HWP student
"I cannot express how thankful I am to have found this program! I researched holistic nutrition and coaching programs for over a year tirelessly trying to find a program that would cover coaching and nutrition consulting as well allow me to be eligible for both the NANP and NBHWC boards. This program not only covered all those bases, but is way more affordable, is more genuine in the format (I have classmates and an actual teacher who has seriously studied it seems like everything), and has herbalism as a bonus. I also am way ahead for meeting criteria to sit for board exams as Dr. Rose has included the requirements in our program. This program really is the epitome of the holistic way!"
Abby Schrade, HWP student
chefabbalina.com
"I began Dr. Rose's program as a way to get my clinical hours per NANP requirements. She had recently started an online internship for those people who had already attended a NANP approved school. I was her first student to go through her courses as an intern to get my hours. I decided to take Dr. Rose's nutrition classes in addition to the clinical courses to be qualified to sit for the Health Coach certification. Within the first week of the nutrition class I was blown away at the information I was learning. I had taken several nutrition classes from my pervious school, but I gained more understanding from Dr. Rose in my first week of class than in all of my other classes combined. I knew the information that Dr. Rose was teaching, yet she has such a great way of explaining it that I had what you could call "AHA" moments at every turn. Dr. Rose has a great way of teaching subjects that can be difficult to learn and making them very easy to understand. She has immense patience and gives you all the time you need to learn a topic, meaning no question is silly no matter how many times you have to ask. She has a genuine passion for her work and her students and it shows. I so appreciate Dr. Rose and her commitment to helping her students. I would highly recommend anyone take her classes! I feel fortunate that I was able to find Dr. Rose she will play a huge role in my success." 
Shannon Mesneak
"I'm currently working through the first two classes - Nutrition 1 & Clinical Skills 1 - and it is VERY thorough. I'm already looking forward to next semester. Lori has done a fantastic job integrating the requirements for the three different certifications. Her enthusiasm for teaching shows with the amount of care she has taken in creating the entire Wellness Pathway, and how much joy she brings to teaching."
SaDonna Heathman with Create Your Ritual
"This program has made me aware of the world in a new light and has made me perceive things differently.  The best part is that there are numerous tools to help me succeed even when it feels overwhelming." 
Aishat Lawal
"I was really excited when I connected with Lori and found out that she was developing a program that was affordable and would grant access to NANP, AHG, and ICHWC. What I didn't know is that I would enter a program and learn under an instructor who would provide me with an unsurmountable amount of knowledge, patience, understanding, rigorousness, fun, and simply fascinating experiences. There have been times where I doubted my own capabilities, but Lori being the amazing coach and teacher that she is, helped me through it as only a good wellness coach can. Now I feel totally prepared to give my clients the services that they deserve. I have literally asked questions at the most awkward times of the day and she has always been there. If you are looking for a program to prepare you for this career field, look no further. You are right where you need to be. I can't thank Lori enough, and once you enter this program, you will understand exactly how I feel." 
Elke Giles with The Naturalistas Kitchen www.thenaturalistaskitchen.com
"Finding the Holistic Wellness Pathway that Dr. Rose teaches has been a godsend!  I looked for two years to find a credible program that combined holistic wellness with good science, and that is what I have been taught.   Lori is a pioneer, and has put together a course that will challenge you, teach you things you didn't know you needed, and help bring you to a place of confidence in your own skills.  The value of having a holistically minded PhD. teaching me everything I feel is important to health and wellness has been incredible. I cannot recommend this program enough.  Be ready to work, but also be ready to expand your knowledge in a big way."
Donnann Rogers, Nutrition Therapy Chef with Vanilla Barn Wellness Cafe
vanillabarn.com
Insta @vanillabarnwellnesscompany
FB @vanillabarnwellnessco
"Taking the Clinicals Course with Dr. Rose was so helpful in furthering my education in many ways.  I learned subjects that were never taught in the NC Certification school that I went through but that are very valuable tools to help my future clients.  Not only did I learn practical skills but the learning environment was positive and conducive to helping me look at what I really value in life as well as helping me to gain the courage to go out and teach what I know.  Dr. Rose is an amazing teacher and makes learning a joy.  She is genuine and really wants you to learn- I always looked forward to her classes.  Adding this internship to my education was a key in helping me become more confident in moving forward in my Nutrition Consulting career." 
Stevenie Neuman, NC, CGP
---
Check out these sites where the Hill College Holistic Wellness Program has been featured:
What other herbalists have to say about the Hill College HWP:
"It used to be that the one place you most definitely did NOT want to get your herbal education was from a college or university. The first institutions that offered this were legendary in their mediocrity. Most notably the piece that will fail you is if you are interested in clinical herbalism. This means you need clinical experience. This means you need a school that actually runs a real clinic. Your choices there are limited and when you start looking through university programs for this they become nonexistent. However, after that sort of disparaging rant about the mainstream higher education process and herbalism, I also have to say that I have been really impressed with the program that Lori Valentine Rose has put together through Hill College. I highly recommend checking it out, as it is an example of the good things that can happen when a program like this is actually put together by an herbalist vs. a team of higher education marketers."
Sam Coffman, RH (AHG), The Human Path
---
To join the Hill College Holistic Wellness Program:
then register for the appropriate classes in

 

MyHC

 

following the options above.
---
---
About Dr. Lori Rose
Lori Valentine Rose, Ph.D., CNP, BCHN, FDN-P, RH (AHG), NBC-HWC is a college biology, nutrition, herbal, and wellness instructor, NANP board-certified nutrition professional and holistic nutrition consultant, Functional Diagnostic Nutrition® Practitioner, American Herbalist Guild registered herbalist, and ICHWC National Board Certified Health and Wellness Coach.
She has had the honor of studying at amazing holistic nutrition, herbal, coaching, and diagnostic schools with incredible teachers and mentors like Joshua Rosenthal at the Institute for Integrative Nutrition, Reed Davis with Functional Diagnostic Nutrition®, Michael McEvoy with Metabolic Healing, Ari Whitten with the Energy BluePrint, as well as the best herbalists of our time including Rosalee de la Foret, KP Khalsa, Rosemary Gladstar, Paul Bergner, Jim McDonald, Juliet Blankespoor, Sam Coffman, and Kami McBride.
She integrates all of her passion and diverse knowledge into the only holistic wellness program that exists that qualifies students to sit for three national boards: holistic nutrition, herbalism, and wellness coaching. Her program includes not only the textbook knowledge of these areas, but also teaches hands-on application of these skills in client-centered, herbal energetics-based, and lab-supplemented clinicals as well as herbal ID and wildcrafting, medicine making, and permaculture food and herb gardening. We are unaware of any program like it in the nation.
In her spare time, she is a wife, mother, organic vegetable, fruit, and medicinal herb gardener, school garden planter, city class teacher, blog writer, and a passionate Zumba dancer! She loves spreading love and light, and helping others feel awesome on the inside and out so they can live their dreams and make this world more awesome!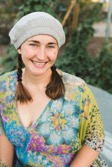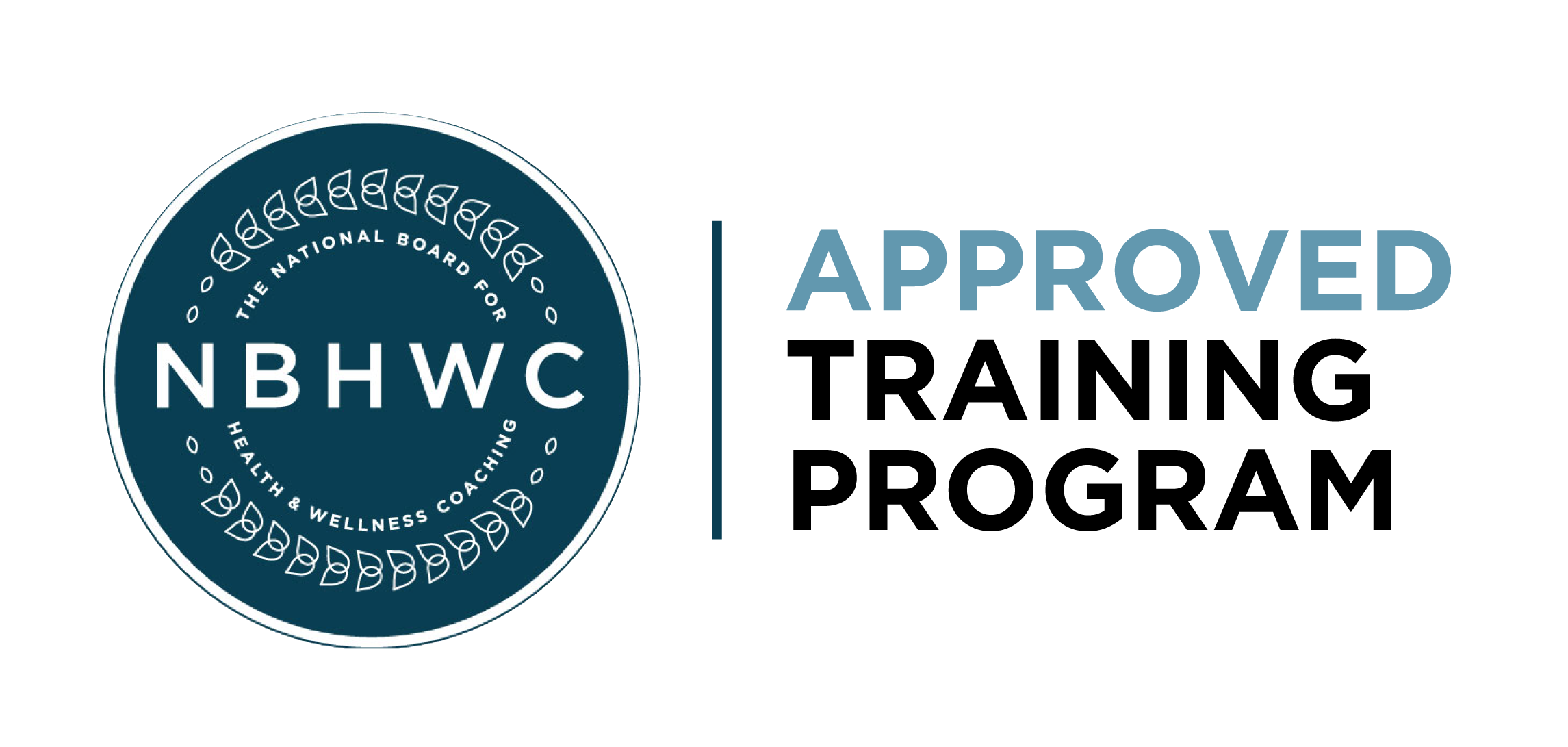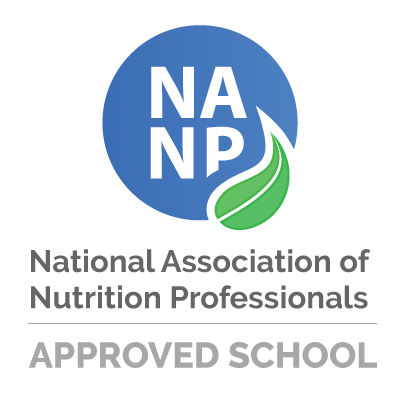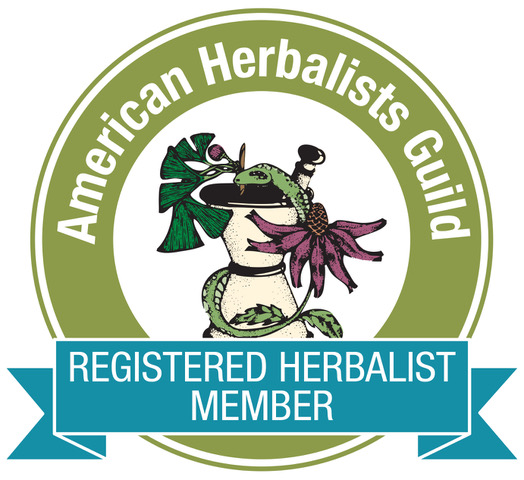 Dr. Lori Rose
Instructor
817.760.5892
lrose@hillcollege.edu