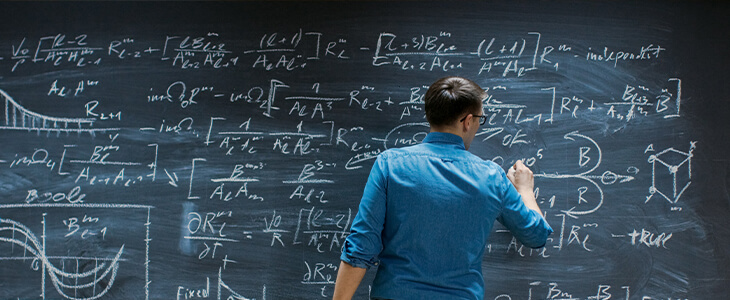 ---
Program Summary
The math department of Hill College strives to improve students' critical thinking and problems solving skills through the study of the language of mathematics.  Understanding how to analyze, interpret, and communicate using the language of mathematics involves logic and attention to detail.  In addition, students will learn to strengthen their reasoning and problem-solving skills and ability to focus.
---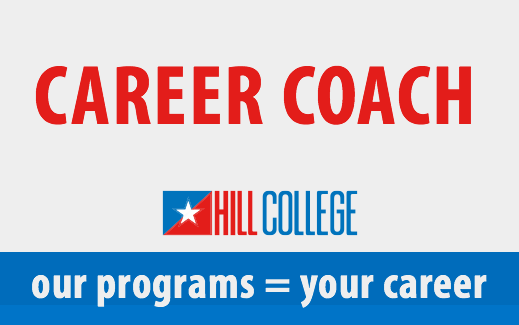 ---
EDUCATION PLAN(S)
DEGREE/CERTIFICATE OPTION(S)
Mathematics Degree 
Associate of Science 
64 Credit Hours 
---
Hill College also offers Developmental Math courses. Developmental courses do not count towards a degree or transferable credit. 
---
Math Lab Schedule for Fall 2022

Hill County Campus 

(LCTRLLAB)

Johnson County Campus 

(INSR 214)

Burleson Center 

(BURL 208)

SnapOn Building

(downstairs Computer Lab)

Mon

11:00AM - 12:00PM 

2:00PM - 2:30PM

2:30PM - 4:30PM

Tues

11:00AM - 12:00PM 

8:30AM - 9:30AM 

11:00AM - 12:00PM

Wed

11:00AM - 12:00PM 

2:00PM - 2:30PM 

2:30PM - 4:30PM

Thurs

11:00AM - 12:00PM 

8:30AM - 9:30AM 

11:00AM - 12:00PM

Fri
Please contact Nicole Lowe for more information about the Math Labs at 817-760-5890 or at nlowe@hillcollege.edu 
Online tutoring will tutor all MATH courses, please see Schoology for scheduled events & question posting
---
Student Resources
Hill College provides students with access to the SMARTHINKING tutoring services.  You can access this through the Smarthinking link in any of Schoology your courses.
Hill College also provides free individual and group tutoring for many subjects including math. For more information about scheduling tutoring or becoming a tutor see the Advising Department or visit their Tutoring webpage. 
Outside Resources
Mathematical Association of America 
Ten Marketable Skills
| | |
| --- | --- |
| Communication | the process of transmitting information and ideas from one individual or group to another, verbally or through writing. |
| Critical Thinking | the intellectually disciplined process of actively and skillfully conceptualizing, applying, analyzing, synthesizing, and/or evaluating information gathered from, or generated by, observation, experience, reflection, reasoning, or communication, as a guide to belief and action. |
| Teamwork | willingness to be a part of a group of persons in a cooperative or coordinated effort in the interests of a common cause. |
| Adaptability | the ability to be flexible and adapt to changing conditions. |
| Work Ethic | a set of values centered on the importance of doing work and reflected especially in a desire or determination to work hard. |
| Continued Learning | the ability to continually develop and improve one's skills and knowledge in order to perform effectively. |
| Social Skills | skills used to communicate and interact with other people, both individually and in groups, verbally and non-verbally, through gestures, body language and our personal appearance. |
| Time Management | the process of organizing and planning how to divide your time between specific activities. |
| Analytical Thinking | the ability to solve problems quickly and effectively through a methodical step-by-step approach that breaks down complex problems into single and manageable components. |
| Cultural Competency | the ability to understand, communicate with, and effectively interact with people across cultures. |
Mathematicians
Actuaries
Statistician
---