---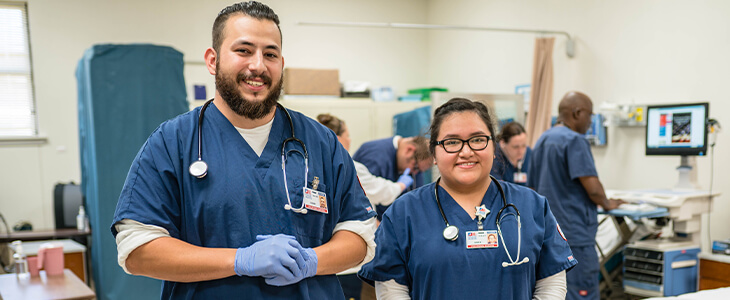 ---
Program Summary
Thank you for visiting the Nursing Department
The Hill College Nursing program offers the highest quality health-related education and training to students of our community and surrounding areas.
The program offers students the ability to dedicate themselves to increase their knowledge and developing their talents thus allowing them to become highly skilled nurses able to provide patient-centered care in hospitals or other health care facilities.
At Hill College, we strive for excellence to ensure the classroom theory and evidence-based practice in the clinical settings attainable. With the collaboration of Hill College and our community hospitals in our service area, it is our privilege to offer this program to our students.
Submitting the Health and Public Services application does not guarantee selection.  Each program has specific entry/documents/deadlines.  It will be the applicant's responsibility to contact the program of choice for further application information/completion.  Application files are kept for 1 year.

Please find the individual nursing program websites under the "About" tab.

The new online Health Science Professional Reference form is located under the "About" tab
---
---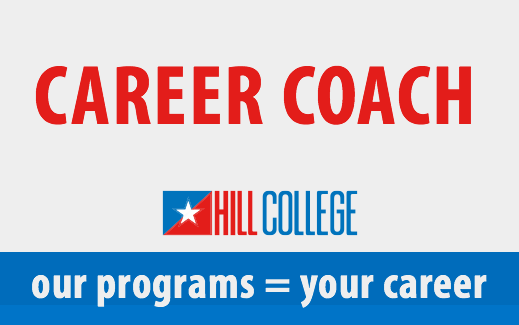 ---
Ten Marketable Skills
| | |
| --- | --- |
| Communication | the process of transmitting information and ideas from one individual or group to another, verbally or through writing. |
| Critical Thinking | the intellectually disciplined process of actively and skillfully conceptualizing, applying, analyzing, synthesizing, and/or evaluating information gathered from, or generated by, observation, experience, reflection, reasoning, or communication, as a guide to belief and action. |
| Teamwork | willingness to be a part of a group of persons in a cooperative or coordinated effort in the interests of a common cause. |
| Adaptability | the ability to be flexible and adapt to changing conditions. |
| Work Ethic | a set of values centered on the importance of doing work and reflected especially in a desire or determination to work hard. |
| Continued Learning | the ability to continually develop and improve one's skills and knowledge in order to perform effectively. |
| Social Skills | skills used to communicate and interact with other people, both individually and in groups, verbally and non-verbally, through gestures, body language and our personal appearance. |
| Time Management | the process of organizing and planning how to divide your time between specific activities. |
| Analytical Thinking | the ability to solve problems quickly and effectively through a methodical step-by-step approach that breaks down complex problems into single and manageable components. |
| Cultural Competency | the ability to understand, communicate with, and effectively interact with people across cultures. |
Hill College uses College Central Network as its official resume and job posting service.  Local employers post jobs exclusively to our school via the CCN site.  Students and alumni create your account profile at www.collegecentral.com/hillcollege to:
Easily search and apply to local and national Full-time, Part-time, Internship/Co-op job opportunities
Create and upload your resume and career portfolio to make available to employers
Access event announcements, career advice documents, podcasts, videos and articles
---
---