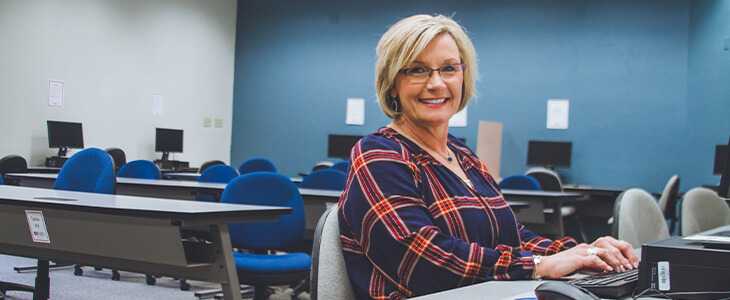 ---
Program Summary
Yesterday's secretary has been replaced by today's administrative assistant – individuals who thrive in fast-paced office settings and are skilled in communications, office systems and computer applications such as word processing and spreadsheets.
Administrative assistants oversee and coordinate office procedures in all types and sizes of companies. Managers in virtually every industry are increasingly turning to their administrative assistants for office management expertise, support and efficiency.
At Hill College, you'll learn how to respond to the demands of a dynamic computerized work environment. You will develop your integrated software knowledge, oral and written communications skills, and office systems processes to prepare you for a career that is growing in numbers and in value.
Office Administration courses are offered at Hill County and Johnson County Campuses.
---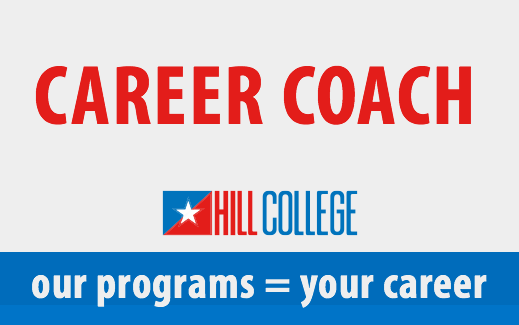 ---
EDUCATION PLAN(S)
Program Outcomes
Graduates of this program will be able to:
Demonstrate effective writing and speaking skills as applicable to the appropriate office environment.
Use effective interpersonal and professional skills, in the completion of individual and team tasks and in promoting the image of the organization.
Demonstrate proficiency in basic business mathematics and accounting as required in office occupations.
Apply scheduling, task coordination, and organizational skills, to enhance the effective operation of the workplace.
Produce and manage documents using current industry-standard office software.
Use technology, including office machines, the internet, and software to collect and manage information and to complete office task efficiently.
Exercise ethical behaviors, including confidentiality in making decisions, solving problems and communicating with audiences served.
Ten Marketable Skills
| | |
| --- | --- |
| Communication | the process of transmitting information and ideas from one individual or group to another, verbally or through writing. |
| Critical Thinking | the intellectually disciplined process of actively and skillfully conceptualizing, applying, analyzing, synthesizing, and/or evaluating information gathered from, or generated by, observation, experience, reflection, reasoning, or communication, as a guide to belief and action. |
| Teamwork | willingness to be a part of a group of persons in a cooperative or coordinated effort in the interests of a common cause. |
| Adaptability | the ability to be flexible and adapt to changing conditions. |
| Work Ethic | a set of values centered on the importance of doing work and reflected especially in a desire or determination to work hard. |
| Continued Learning | the ability to continually develop and improve one's skills and knowledge in order to perform effectively. |
| Social Skills | skills used to communicate and interact with other people, both individually and in groups, verbally and non-verbally, through gestures, body language and our personal appearance. |
| Time Management | the process of organizing and planning how to divide your time between specific activities. |
| Analytical Thinking | the ability to solve problems quickly and effectively through a methodical step-by-step approach that breaks down complex problems into single and manageable components. |
| Cultural Competency | the ability to understand, communicate with, and effectively interact with people across cultures. |