---
Program Summary
Art courses at Hill College, as part of the academic-transfer program, provide instruction in the mastery of artistic media, art history, art appreciation and computer-based digital courses. Many of these courses will transfer to most other colleges and universities. Courses are for students pursuing an art degree, as well as non-degree seeking students who wish to include some instruction in artistic expression as part of their goal of personal enrichment.
---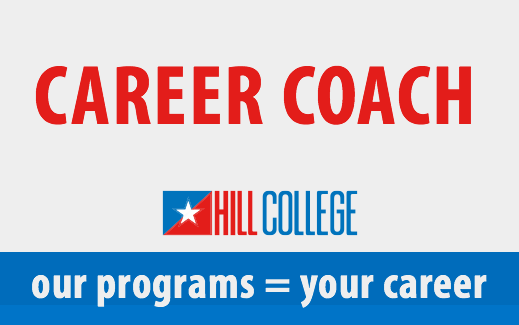 ---
About the Program
We offer Drawing, Painting, Design, Digital Photography, Art Appreciation and Art History courses for art majors as well as for students simply looking for an interesting elective
We work closely with the Computer Graphics Department to provide their students with needed courses
We offer Art Appreciation as a face-to-face class as well as online
Currently Art History I (in the Fall) and Art History II (in the Spring) are on-line courses
Digital Photography and Drawing I and II are also offered on the Johnson County campus
ARTS 1301 Art Appreciation
ARTS 1303 Art History I
ARTS 1311 Design I
ARTS 1312 Design II
ARTS 1316 Drawing I
ARTS 1317 Drawing II
ARTS 2316 Painting I
ARTS 2317 Painting II
Art Director
Art directors head teams that design newspapers, magazines, television and pages and applications for online media. An art director analyzes market research to determine which segment of the population should be targeted, which helps guide her design decisions.
Graphic Artist
Graphic artists design layouts for a variety of media. They use design principals to make sure that the copy they produce is visually appealing. Graphic designers should be familiar with typography, color theory and multimedia applications. Graphic designers usually work with software to make their products, which can range from business cards to magazines.
Art Curator
Curators usually work in museums and decide which work is most appropriate to display to the museum's supporters. Some curators work for corporations, choosing the artwork that the corporation owns and displays. Curators keep records of the artwork held by the company or museum, and ensure that artwork is stored or displayed in a manner designed to preserve and protect the work.
Art Teacher
Art teachers can work for private and public schools, museums, universities and for community programs. To work in the public school system, a teaching credential must be obtained. Art teachers teach broad subjects such as art history, design and illustration, in addition to specialized courses such as stained glass, jewelry casting and metal sculpture.
Illustrator
Illustrators have a variety of careers to choose from. Technical illustrators are used to illustrate diagrams in manuals. Artists with knowledge of anatomy may enjoy becoming a medical illustrator—using their skills to draw pictures for textbooks, advertisements and industry magazines. Fashion illustrators work with designers, clothing manufacturers and others in the industry to produce drawings of the latest styles. Editorial illustrators work for newspapers and magazines to produce artwork to accompany features and stories. Other illustrators work drawing comics, illustrating children's books and other print media.
Fine Artist
Fine artists frequently work on a freelance basis, displaying their work in galleries to elicit sales. Some fine artists create works on commission for companies or individuals. Fine artists work in a wide variety of media, producing sculpture, jewelry, paintings and other artwork. Fine artists are usually responsible for marketing their own work by maintaining a portfolio and making the necessary contacts.