---
Program Summary
The Music program at Hill College offers the full first two years of academic study for majors in music as well as opportunities for elective students and community members to study and perform as part of a program of lifetime learning. Music majors are expected to perform academically and musically at a level that will prepare them sufficiently for study at the university level.
Program offered on the Hill County Campus
Online course available
Students/teacher ratios provide individual attention
Computer Assisted Instruction with a Dedicated Music Lab
A Variety of Choral and Instrumental Ensemble Performance Opportunities
---
Scholarship Information
Music scholarships are awarded to students who participate in band and choir. Non-majors as well as majors are eligible for music scholarships and eligibility is based on ability, experience, attitude and recommendations.
Choir Scholarship
Band Scholarship
---
Music Major Transfer Classes
Applied Music
Ensembles
Elementary Sight-singing & Ear Training
Techniques of Woodwind Instruments
Techniques of Brass Instruments
Techniques of Percussion Instruments
Vocal Diction
Survey of Music Literature
Elementary Harmony
Intermediate Sight-singing & Ear Training
Intermediate Harmony
Applied Music
Piano
Woodwinds
Brass
Percussion
Guitar
Voice
Non-Major Music Courses
Class Guitar
Class Piano
Class Voice
Ensembles
Music Fundamentals
Music Appreciation
American Popular Music
---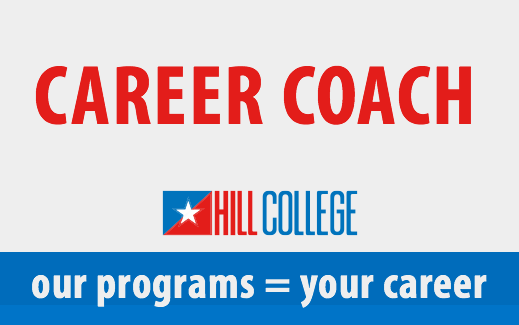 ---
Instrumental ensembles include:  Concert Band, Jazz Band, Pep Band, Brass Ensemble, Guitar Ensemble and Hood's Texas Brigade Brass Band.  These groups give at least two concerts per year and play at home basketball games. They also perform at the State Fair of Texas, at area schools and for community activities. Membership is open to any student with previous band experience or by approval of the director.
Vocal ensembles include:  Chorale, Vocal Ensemble, Men's and Women's Ensembles. All groups are in demand for programs and perform several concerts each year beginning with the State Fair of Texas. Membership is open to any student with previous choral experience or by approval of the director.
---
Brad Bolick
Instructor, Music/Program Coordinator
254.659.7882
bbolick@hillcollege.edu

Shirley Erickson
Music Instructor
Office Hours
254.659.7884
serickson@hillcollege.edu
All avaliable Master Syllabi will be located in MyRebel
MUEN 1131
MUEN 1134
MUEN 1151
MUEN 1154
MUEN 1155
MUEN 2124
MUEN 2125
MUEN 2143
MUSI 1116
MUSI 1117
MUSI 1181 & 1182
MUSI 1183 & 1184
MUSI 1192 & 1193
MUSI 1262
MUSI 1306
MUSI 1308
MUSI 1309
MUSI 1310
MUSI 1311
MUSI 1312
MUSI 2116
MUSI 2117
MUSI 2181 & 2182
MUSI 2183 & 2184
MUSI 2311
MUSI 2312