---
---
Program Summary
Art courses at Hill College, as part of the academic-transfer program, provide instruction in the mastery of artistic media, art history, art appreciation and computer-based digital courses. Many of these courses will transfer to most other colleges and universities. Courses are for students pursuing an art degree, as well as non-degree seeking students who wish to include some instruction in artistic expression as part of their goal of personal enrichment.
---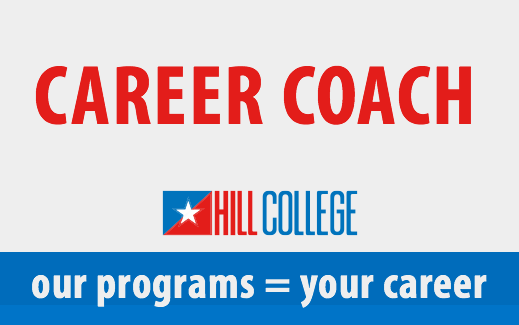 ---
EDUCATION PLAN(S)
DEGREE/CERTIFICATE OPTION(S)
Art Degree (Traditional) 
Associate of Arts 
60 Credit hours 
Art Degree (Digital) 
Associate of Arts 
60 Credit hours 
---
About the Program
We offer Drawing, Painting, Design, Digital Photography, Art Appreciation and Art History courses for art majors as well as for students simply looking for an interesting elective
We work closely with the Computer Graphics Department to provide their students with needed courses
We offer Art Appreciation as a face-to-face class as well as online
Currently Art History I (in the Fall) and Art History II (in the Spring) are on-line courses
Digital Photography and Drawing I and II are also offered on the Johnson County campus
In accordance with Texas' 60x30TX strategic plan, Hill College has identified ten Marketable Skills available to students through our various certificate/degree programs. Graduates completing a program with Hill College will be able to identified and communicate program specific marketable skills to area employers as they pursue a career. Students need to be aware of the marketable skills affiliated with their programs (highlighted below). These skills include interpersonal, cognitive, and applied skill areas that are valued by employers, and are primary or complementary to a major.
Ten Marketable Skills
| | |
| --- | --- |
| Communication | the process of transmitting information and ideas from one individual or group to another, verbally or through writing. |
| Critical Thinking | the intellectually disciplined process of actively and skillfully conceptualizing, applying, analyzing, synthesizing, and/or evaluating information gathered from, or generated by, observation, experience, reflection, reasoning, or communication, as a guide to belief and action. |
| Teamwork | willingness to be a part of a group of persons in a cooperative or coordinated effort in the interests of a common cause. |
| Adaptability | the ability to be flexible and adapt to changing conditions. |
| Work Ethic | a set of values centered on the importance of doing work and reflected especially in a desire or determination to work hard. |
| Continued Learning | the ability to continually develop and improve one's skills and knowledge in order to perform effectively. |
| Social Skills | skills used to communicate and interact with other people, both individually and in groups, verbally and non-verbally, through gestures, body language and our personal appearance. |
| Time Management | the process of organizing and planning how to divide your time between specific activities. |
| Analytical Thinking | the ability to solve problems quickly and effectively through a methodical step-by-step approach that breaks down complex problems into single and manageable components. |
| Cultural Competency | the ability to understand, communicate with, and effectively interact with people across cultures. |
Art Director
Graphic Artist
Art Curator
Art Teacher
Illustrator
Fine Artist
---